Ride On Toys For Toddlers
OnSugar Blog: Lil Cars That Go Beep
Lots of moms like to think out loud and MiaFT is one of them. In her latest post, the mama looks at a favorite indoor activity to keep her lil one happy throughout the Winter.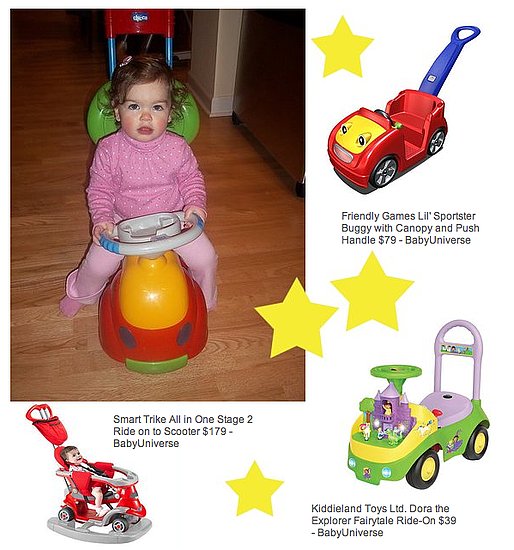 This is one of Audrey's favorite toys. It is the 4-in-1 Ride on Car by Chicco. In this horrible weather, we don't get to go out for our daily walks like we used to in the summer. So now, we take walks inside the house. She can enjoy herself for a half an hour if I push her around on this little car. And I don't mind because I just think of it as my exercise. We have a lot of fun with this little ride. I'm really glad to have it!
Want to see more? Start following BabyLove or start your own OnSugar blog. It's easy, it's free, and we just might feature your content on our site!