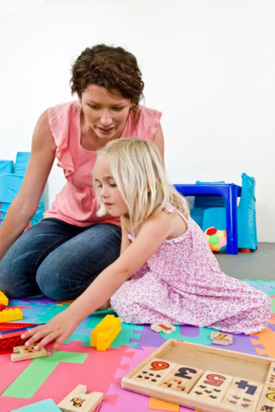 Mommy Dearest -
My Saturday evening babysitter has been with us for a few years now, watching my kids once or twice a month while my husband and I get a break from our home life. She is a local college student and is great with my two kids. Last weekend, for the first time, she asked if she could bring her boyfriend when she came to sit for us. He was visiting from out-of-town, but she had previously agreed to work for us, and she didn't want to cancel. While I appreciate her thinking of us, I said no because I was afraid that she would not be able to pay adequate attention to the kids and her boyfriend. My husband says I was wrong – that we trust her with our kids, we should trust her judgment too. Who's right here?
– Prudish Mama
To read Mommy Dearest's response,
.
Dear Prudish Mama –
You raise some valid concerns here. It probably took you and your spouse a significant amount of time to learn how to balance each other and the kids at the same time – and you didn't have the additional factor of time spent away from a long-distance lover. Perhaps if you had the opportunity to meet the boyfriend before that night, you could have made a more informed decision based on what you observed, but given my experience with college sweethearts separated by more than a few miles, you probably made the right decision here.
— Mommy Dearest
Submit a question for this series at the Mommy Dearest group on our new community page.