Present day trick-or-treating is quite different from that of yesteryear when lil goblins roamed the streets without much care. Maybe it's more dangerous now or perhaps we just have more outlets for scary stories, but you still want to ensure your night is free of fright by following these simple safety rules.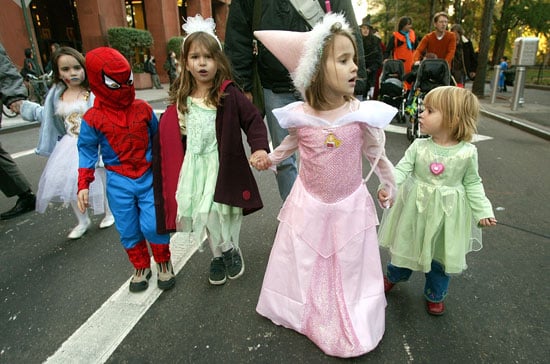 Allow children to decorate pumpkins, but leave the carving up to mom and pop.
Give your kids a full meal before trick-or-treating so candy binges will be less likely.
Sew or write your emergency contact information on your child's costume.
Give each trick-or-treater a watch and a flashlight or glow stick.
To see the rest of my safety tips,
.
Make sure your child knows how to dial 911.
Check the costume to avoid tripping, fire, or entanglement issues.
Add reflective strips or lights to the costume so it can be seen in the dark.
Set a curfew for your trick-or-treaters.
If possible, let your child have a cell phone for the night if you will not be accompanying him. Otherwise, give him enough change to make a call from a pay phone.
Walk in groups and avoid running.
Only go up to well lit houses and do NOT go into a house or car for candy.
Use battery powered "candles" or lanterns for decorations. If using candles, keep them away from decorations and curtains.
Check through your child's candy when she gets home for any choking hazards or unwrapped goodies.
Finally, don't let your wee one catch you stealing his candy. That might be his worst nightmare.
Source