Sandra Bullock's Son Louis Sleeps in Nap Nanny
Sandra Bullock's Son Louis Rests Easy in His Nap Nanny!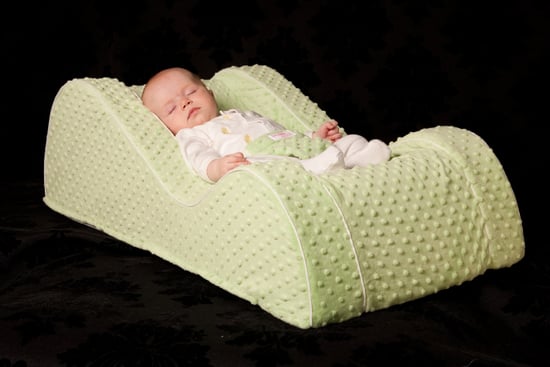 It's only the best for Sandra Bullock's son and that's why the babe from the Big Easy was resting easy in his People photo spread. Lil Louis was shown lounging in a Nap Nanny ($128) recliner. The portable lounger was created by a mom to help babies with "colic, reflux, gas, colds, earaches, flu & special needs" and allows a tot to slumber at a 30-degree incline. The child is secured in with a harness so they don't tumble out. Made for infants weighing eight pounds and over, the product has a waterproof liner and at just three pounds can be toted anywhere your tot will have downtime. Though sweet Louis was slumbering in a Nap Nanny on top of a table (likely for the photograph), the item is intended for floor use only.
Update 7/26: The Nap Nanny has been recalled. Click here for details.