Sarah Jessica Parker Talks About Motherhood in Vogue
Sarah Jessica Parker Had Daughters to Lessen Son's Burden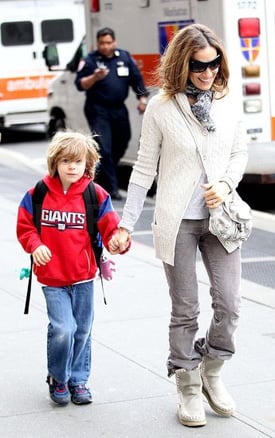 The decision to add a sibling to the family is one that many parents make as soon as their first is born. While there are many reasons a sibling will benefit the first child in a family, 63 percent of LilSugar readers made the decision to grow their family based on their own desires.
In the May issue of Vogue, Sarah Jessica Parker discusses her use of a surrogate to bring twins Tabitha Hodge ("Babe") and Marion Loretta Elwell ("Kitty") into the Broderick family. During the interview, she says:
Parker had wanted her son to have siblings partly for his own delight but also because she and Broderick are older parents (her words), "and I didn't want him to have to shoulder the burden of us — later in life — by himself." They pursued both adoption and surrogacy, and it was the surrogacy option that came up first.
Why did you decide to give your child a sibling?