Say Aww: Mommy and Baby Cat Viral Video Makes Hearts Melt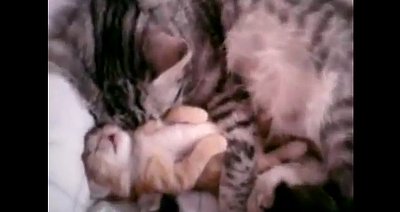 Warning: contains major graphic cuteness! Cats are not new to YouTube but this latest viral video will make your heart melt. It starts with baby cat having a bad dream and twitching his paws in the cutest possible way but just wait until the 30 second mark when mama cat... Ok, ready? Here we go:
What do you think baby cat is dreaming about?