School Bans Packed Lunches For Kids
Would You Support a Ban on Packed School Lunches?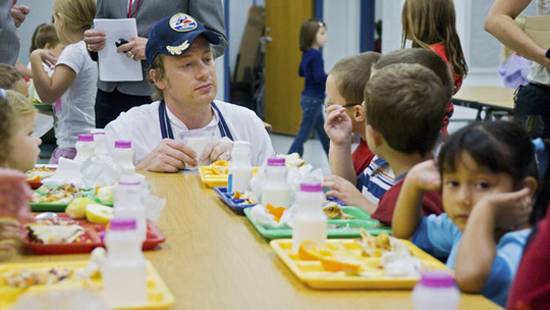 Paging Jamie Oliver, stat! Considering the reputation of cafeteria food in school lunchrooms, it's no surprise that many tots opt for a packed lunch, over the version made on site. As we learned during the first season of the chef's Food Revolution, kids don't necessarily take to fresh, healthy meals when they're used to offerings that include candy colored milk, pizza, and chicken nuggets.
In Chicago, some schools have engaged in their own Food Revolution, banning packed lunches (except when a child has allergies or dietary restrictions) and requiring tots to eat the $2.25 a day lunch the school provides. Explaining her reasoning for making the decision, one principal said, "It's about the nutrition and the excellent quality food that they are able to serve (in the lunchroom). It's milk versus a Coke." Despite the principals' best intentions, the schools are seeing similar reactions to what Jamie Oliver saw in West Virginia last year (and maybe the same one he'll see in Los Angeles when Season 2 begins tonight) – many kids are throwing their school-made food away and going home hungry. Would you support a similar program at your lil ones' school?
Photo copyright 2010 ABC, Inc.