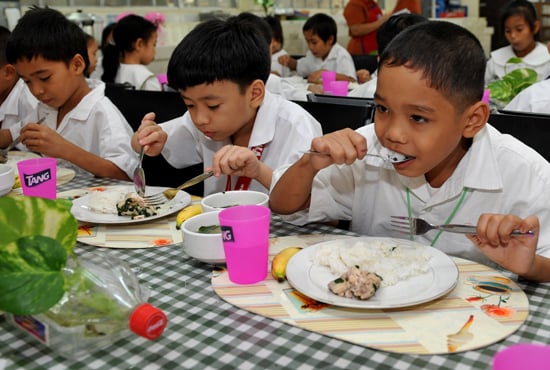 Let's eat! School lunch has become more that a simple matter of tots scarfing down some grub before returning to the playground. It's become a major public-policy debate with Michelle Obama making it her mission to see that American kids start eating healthier, more nutritious meals at that critical lunch hour. British import Jamie Oliver has also been vocal about reforming the dismal state of most US school lunches. Amid all the lunch debate, have you ever wondered what lil ones around the world are carrying in their lunch boxes? Take the following quiz and find out.
School Lunches From Around the World: How Does the US Compare?
Tots in Japan like to chow down on this type of fried food?