Second Annual WearEver AirBake Extreme Cookie Challenge
Delilicious: Extreme Cookie Contest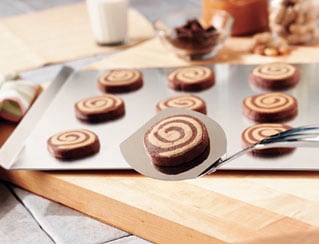 Mothers start your ovens! And, enlist the help of your lil one for the Second Annual WearEver AirBake Extreme Cookie Challenge.
Parents and their kids between the ages of five and 15-years-old should submit their craziest cookie recipe by January 31, 2008.
Those who come up with the five tastiest inventions win a trip to New York to compete in a live cook-off in April. And the competition gets sweeter with a grand prize of a $10,000 savings bond. For more details, check out the website.