Selecting Baby's Gender
Why Didn't Anybody Tell Me: Third Time May Be the Charm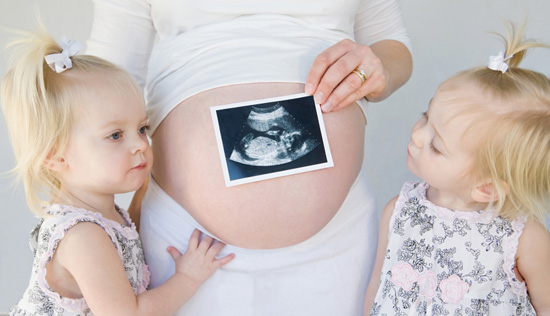 A mother, a father, a son, and a daughter — what could be better? Hollywood's picture of the perfect family usually involves one child of each gender. Television and movies often perpetuate the image — you have Brenda and Brandon from the original 90210, Serena and Eric on Gossip Girl, and Ross and Monica on Friends. But a balance between the sexes isn't always in the cards. While there are countless myths about influencing the sex of a child, and science may allow parents to undergo procedures to determine a baby's gender, most parents are simply happy to have healthy children in their arms.
That doesn't always stop prying friends and family from asking about future children. When a colleague recently gave birth to her second son, the first words out of a friend's mouth were, "Now you can try for the girl!" She has been stopped by people on the street commenting how special the relationship is between a mother and daughter and someone even asked her if she was sorry she saved all of her Barbie dolls from her childhood.
If you had two boys or girls did you — or would you — have a third child in hopes of bringing a child of the opposite gender into the family?
We want to hear your shocking, funny, embarrassing, and insightful pregnancy and motherhood stories. Create a post and tell us all about it in our Why Didn't Anybody Tell Me? group.