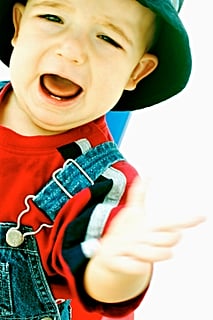 Separation anxiety takes a toll on parents and their children. Working moms and dads hate to leave a child in distress, while stay-at-home moms and dads can't even go into the next room without bringing on the waterworks. Luckily for most wee ones the fear of being apart from their parents is temporary, and seems to disappear just as quickly as it came. Take the quiz to see how much you know about separation anxiety.
What Do You Know About Separation Anxiety?
True or False: All children experience separation anxiety.