Shabby Chic Nursery
A Girlie Nursery Done Right — Get the Look!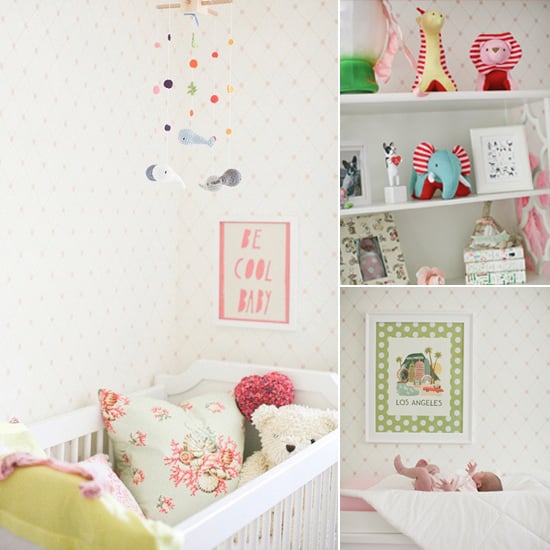 When it comes to nursery decor, creating a comfortable yet chic space can be hard — or so we thought! Blending baby with design, the above nursery does it perfectly, becoming a space we have come to covet. While it's clearly a baby's room with its soft textures and whimsical touches, it has elements that reflects not just baby, but the new parents too. Floral bedding mixed with modern accents creates a room with a story just as unique as the memories soon to be created. Get inspired and get the look for your own home below: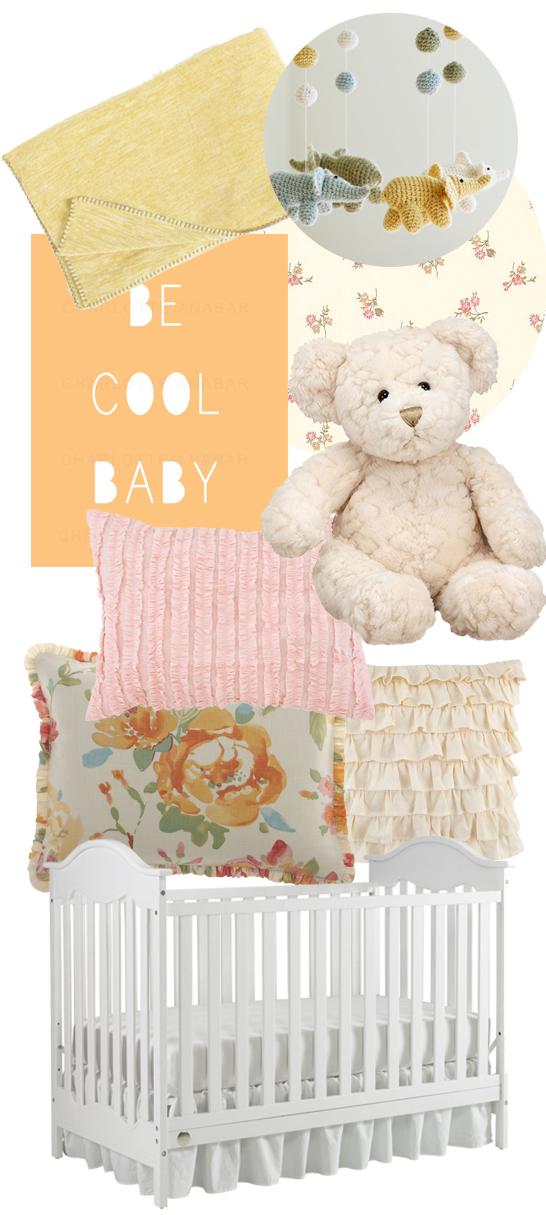 Yellow blanket ($68-$88): Similar to the one draped over the crib, this yellow blanket creates a nice balance to the room's pinks accents and becomes a piece both mom and baby can cozy up with.
Hanging mobile ($78): How cute! This mobile offers a handmade touch that makes a sweet statement over the baby's crib.
Learn how to get the complete look after the break!