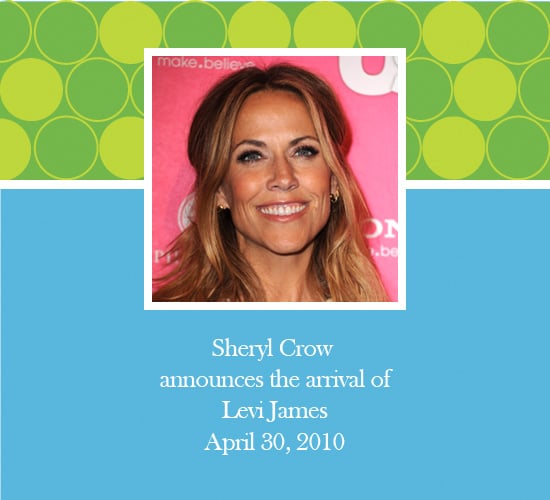 It sounds like Sheryl Crow's son, Wyatt, has something to crow about these days! The rock and roll mama took to her official website this morning to announce that she has adopted a baby brother for her 3-year-old son. She said:
I have some exciting news to share with you guys — Wyatt has a new little brother! Levi James was born April 30th. Just wanted you all to be the first to hear the good news!
Just last week the mom and her Toy Story 3-clad older tot were spotted playing on a Caribbean beach, never letting on that there was a new addition to the family.
Congratulations to the entire Crow family!