Shopping With Kids 2009-08-18 12:25:04
School Year's Resolutions: Tips to Shopping With Kids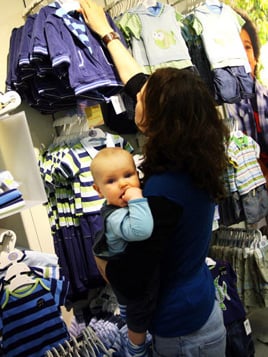 It's crunch time as kiddos head back to school. Some moms avoid shopping with their children, but I like to include mine in the process. It's another way to get them excited about the upcoming year. Though a leisurely trip is sometimes replaced by power-shopping, which includes quick decision-making, a list, and and a bag of tricks to keep lil ones occupied in long lines and dressing rooms.
Check out our top five tips for power-shopping with kids below and tell us what your favorite strategy is for taking the wee ones to the store.
Enter to win a $1,000 wardrobe for your child from Tea Collection!