Should Doctors Work to Reduce Embryo Transfers?
Should Doctors Work to Reduce Embryo Transfers?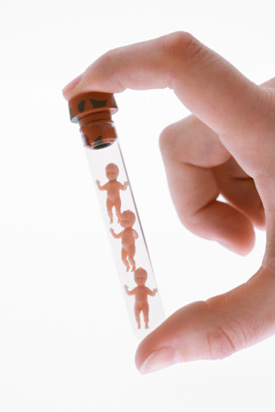 When the US's first test-tube baby was born in 1981, baby-making was forever changed. Women who suffered from years of unsuccessful attempts at pregnancy were finally given an ounce of hope. Today, the procedure is so common that 38 percent of LilSugar readers assume IVF was involved when they hear about a multiple pregnancy.
Twenty-eight years after the first successful IVF transfer, success rates remain startlingly close to where they stood in the 1980s – around the 30 percent mark. The doctor who performed that first procedure, Dr. Howard Jones who is now 99-years-old, is calling on the professionals in his field to determine which embryos are most viable and thus reduce the number that are transferred into patients. Doing so will not only increase success rates, but will help bring down the costs of the procedure making it more affordable for more couples suffering from infertility.
Would you like to see the number of embryo transfers decrease?