Should Pregnant Women Wear Bikinis or a One-Piece Maternity Swimsuit?
How Do You Cover Up Your Beach-Bound Baby Bump?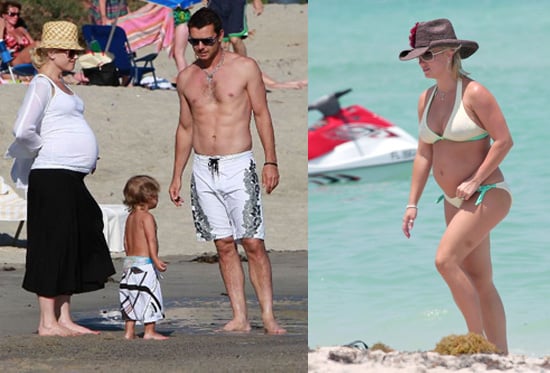 Expectant mamas don't let a little thing like a baby bump keep them from playing some beach blanket bingo. Celeb mamas may not stress as much as the rest of us over their typical waterside fashion, but their selections are all over the map when they are pregnant. While Britney Spears and Nicole Richie opted for the bikini, letting their bellies steal the show, Gwen Stefani kept hers under wraps while accompanying her boys down to the water. Tell us, what type of maternity swimsuit do you choose on a perfect beach day?