Should You Find Out Your Baby's Gender?
Should You Find Out Your Baby's Gender?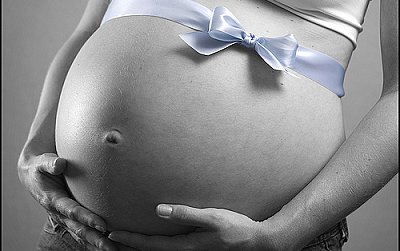 Should you learn your baby's sex via testing (ultrasound or genetic), or opt for a delivery room surprise? Ultimately, it's a personal decision, but Circle of Moms members have shared the major pros and cons you'll want to consider.
Three Reasons to Wait
1. Surprise!
Countless moms say the prime rationale for waiting is for the extraordinary surprise at the moment of birth. as Leah L. shares: "Can I tell you that it was the most exciting thing EVER!!!!!!!!!! when that baby came out my hubby yelled on the top of his lungs, 'It's a boy!'"
Caroline G. agrees: "We let our first be a surprise and it was amazing! Even though it's really emotional already... it just made it that much more... emotional!" Jolene T. also found the upcoming surprise served as extra motivation during labor: "I hated delivery and decided it was what I was going through delivery for…It made delivery so much more enjoyable."
2. Useful Baby Gear
Worried you won't be able to stockpile pink or blue gear if you wait? As Sandy G. noted, limiting pre-birth purchases to gender-neutral items has its benefits: "Now we have all sorts of neutral clothing and gear for the rest of our children. The best thing was that at my shower we got lots of really practical things instead of just clothes."
3. Gender Expectations
If you or your partner is not-so-secretly hoping for a particular gender, Julie G. contends that you'll eliminate any disappointment by delaying the big reveal: "My doctor said it best: "I have a lot disappointed dads in the sonogram room but I have never seen a disappointed dad in the delivery room." Additionally, since sonograms are sometimes read incorrectly, waiting to find out the sex ensures you won't have planned for a Michael when you actually have a Mikayla!
Why Find Out Early?
1. Just Can't Wait
Jamie L. is one of many moms who much prefer having information early over months of suspense. As she puts it, "I found out with both because I just couldn't wait… I don't like surprises, never did."
Maria B. agrees: "This pregnancy I was going to let it be a surprise but when the time came and the tech asked if I wanted to know I totally broke down and practically shouted 'YES!'"
2. Pre-Birth Bonding
Many moms found they bonded more strongly with their unborn child when they knew they gender. As Leanne F. shared: "I LOVED knowing. It seemed to make the baby more real. I had a gender to put to the baby. I felt more connected to him as he kicked and moved inside of me. I am pregnant again, and we are definitely finding out again."
3. Extra Prep Time
Eager to paint the nursery pink and shop for baby clothes? Many moms love preparing their home for the baby's arrival with a specific gender in mind. Others are grateful that finding out the sex cuts baby name battles in half! Another factor: knowing the baby's gender makes it easier to prepare older children for the arrival of a little brother or sister. As Natalia W. explained about her 4-year-old daughter: "We'll need a few months to talk Shayla around if we're having a boy because she is determined to 'send it back if it's not a sister!'"