Once the sibling-to-be has been celebrated, the babes in blankets have been enjoyed and baby bingo has been played, it's time to bid the wee guests goodbye with a parting gift. In lieu of loot bags of plastic goodies, opt to tempt tots' taste buds with a crunchy chocolaty treat — hand dipped chocolate pretzel sticks.
This favor can be made up a couple of days in advance. Purchase pretzel rods, chocolate chips or disks and sprinkles. Melt the chocolate in a double boiler, then dip the rods in the sweet partially covering them and then shake with colored sugar or sprinkles for a decorative touch. Place them on a greased baking sheet and allow them to firm up. After, portion a handful of the finished treats into cellophane bags and tie them off with a ribbon.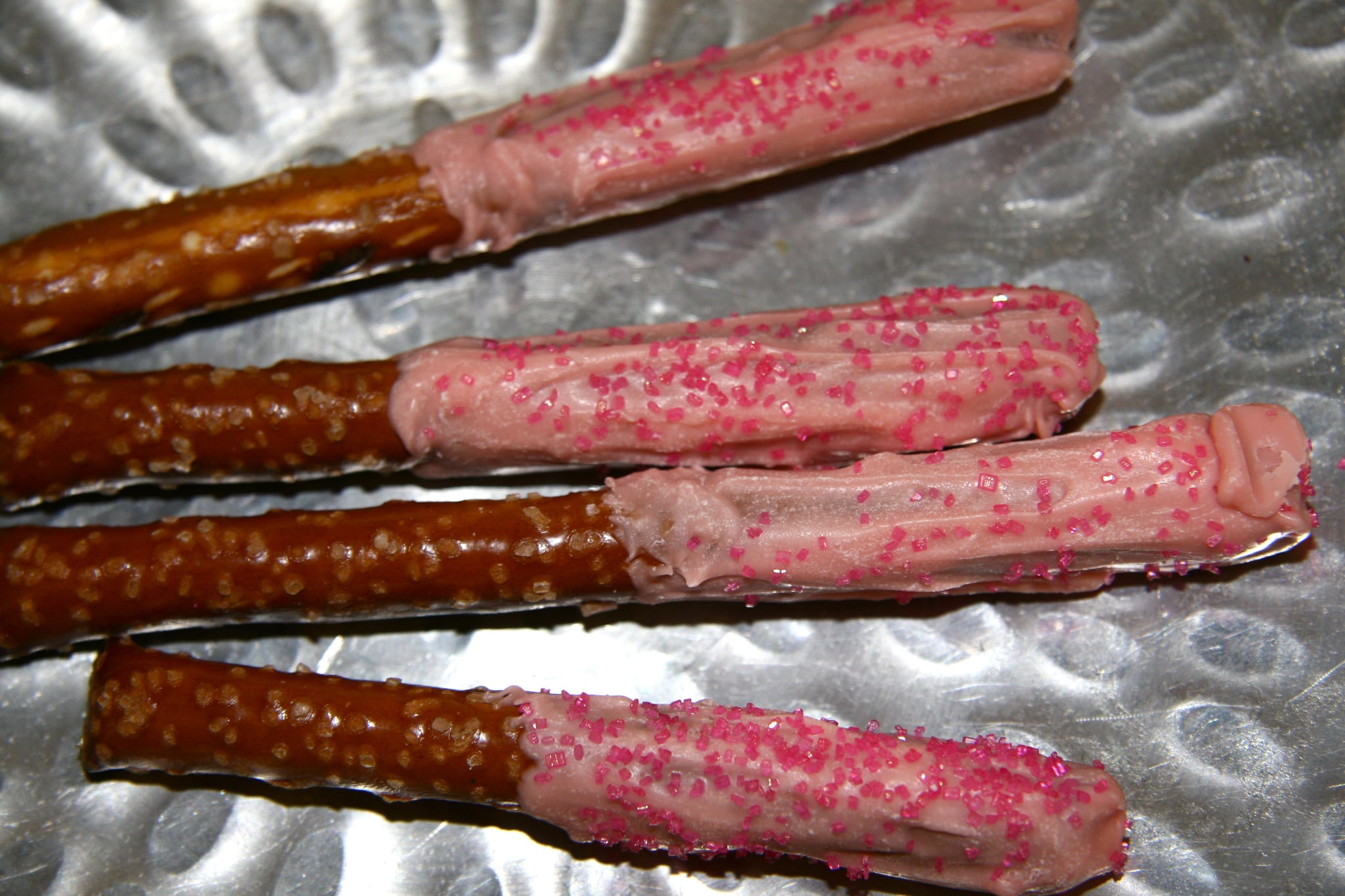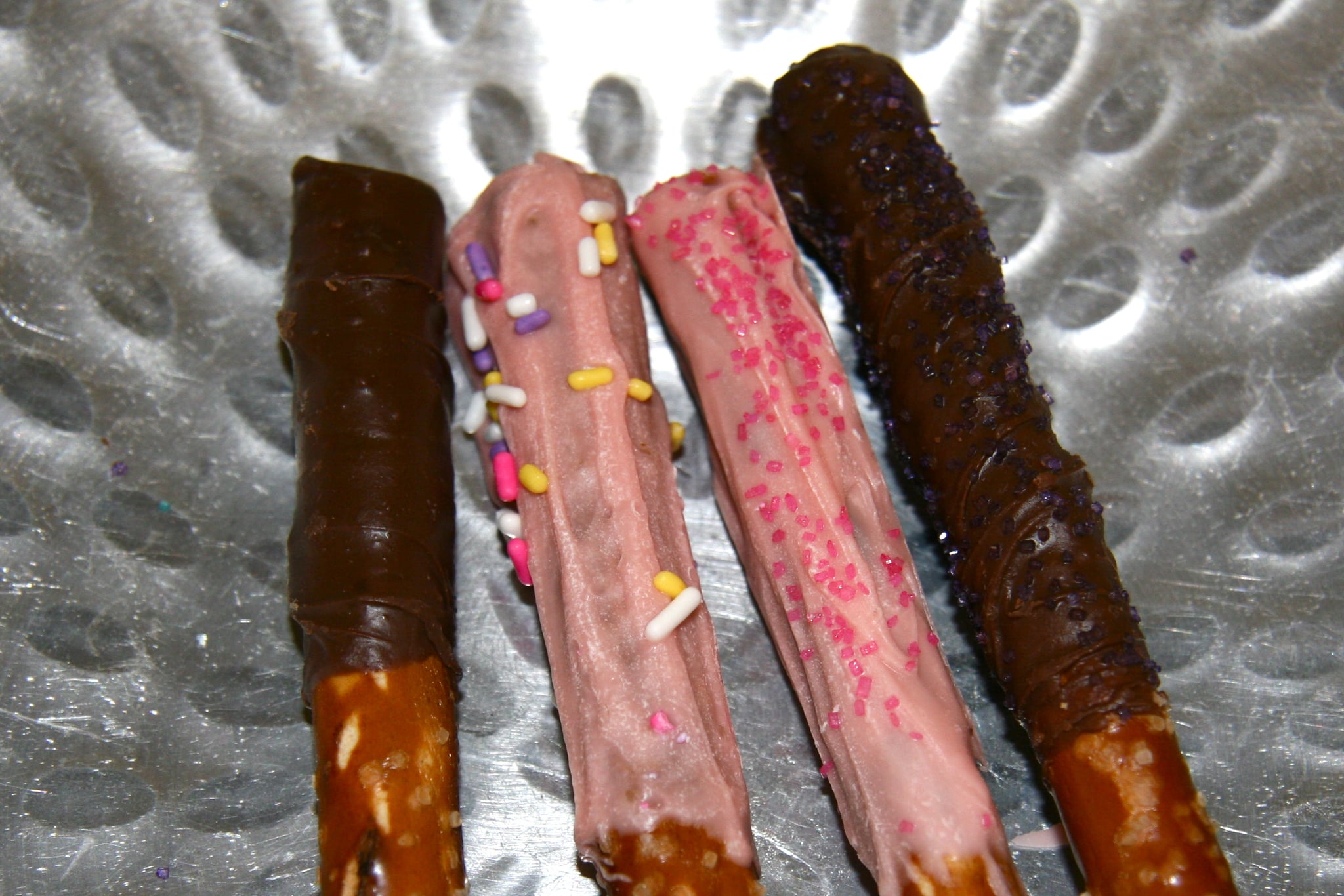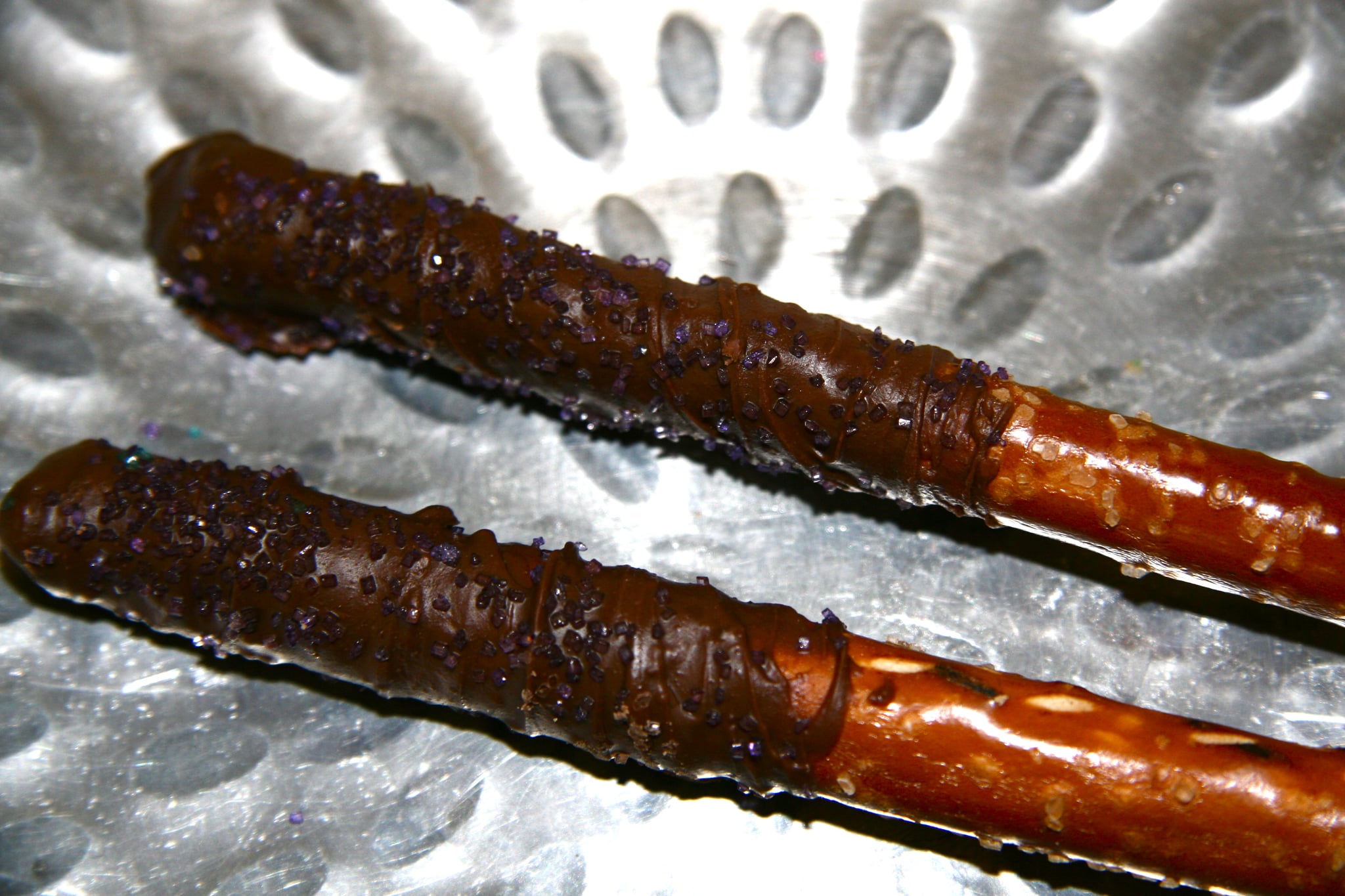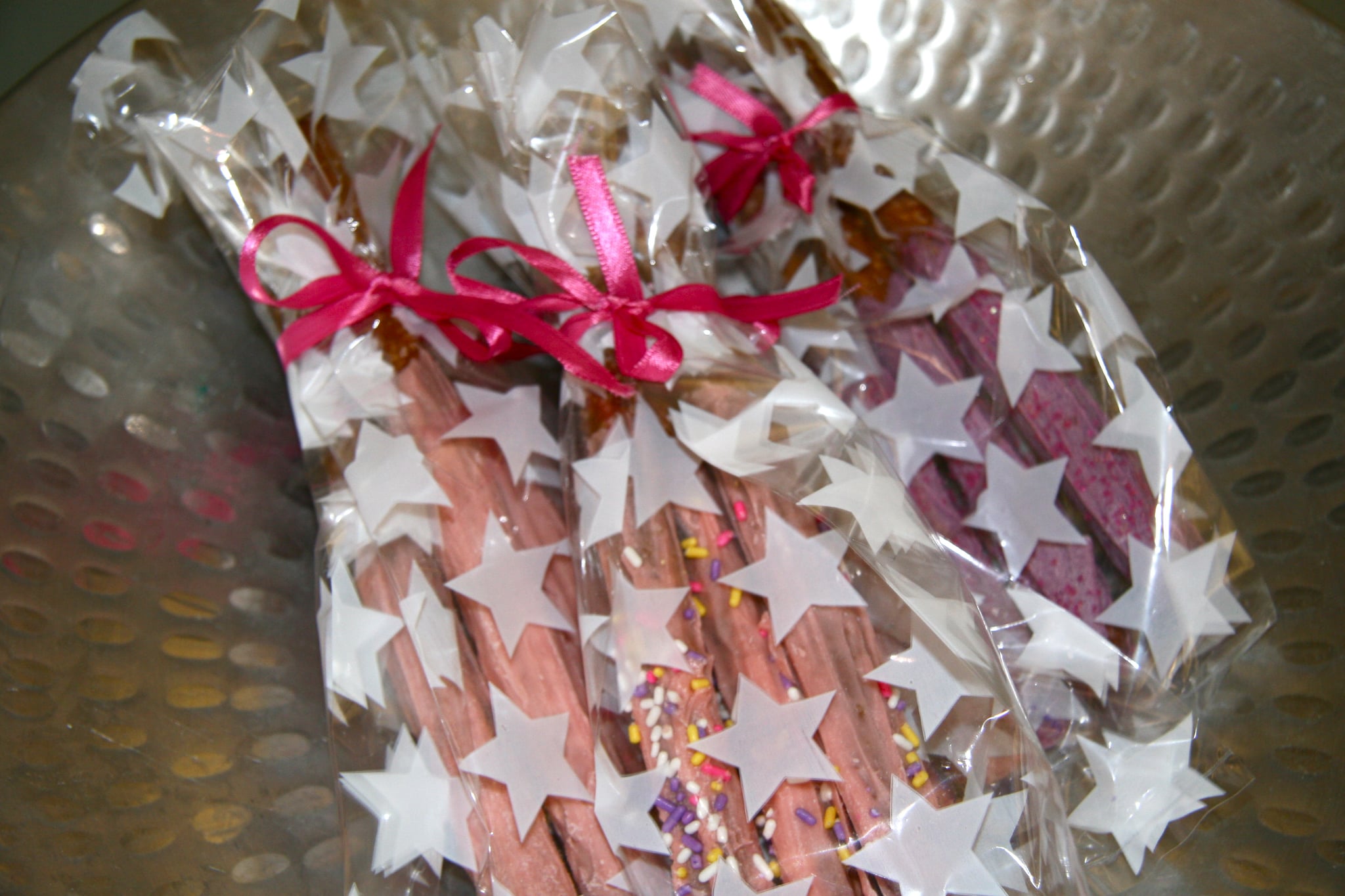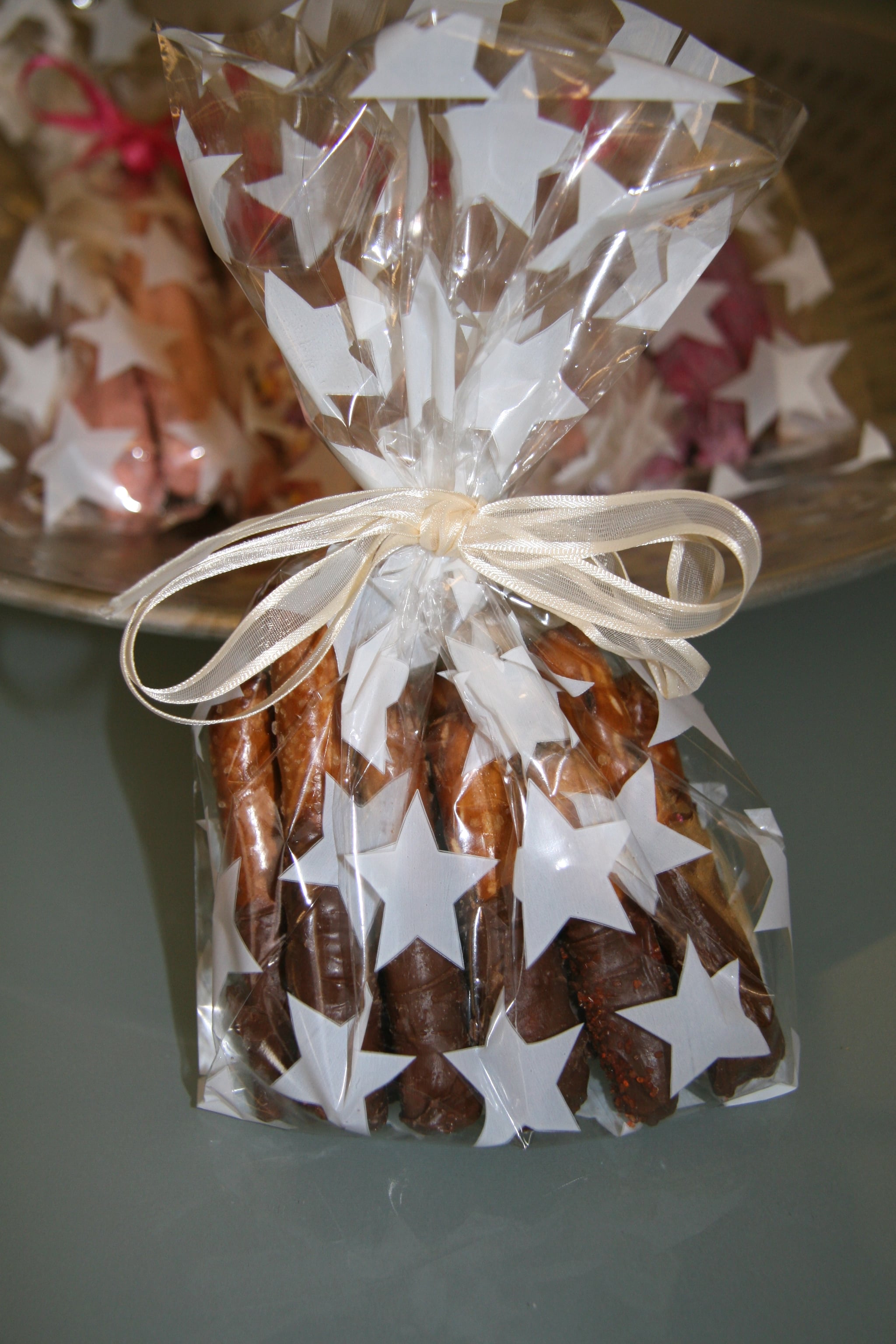 Planning a baby shower? Check out the collection of adorable baby shower invitations we've created exclusively for pingg! pingg allows you to email invites to a guest list or print and mail, and send reminders via SMS, online, Facebook, Twitter and more!
Don't forget to enter our fabulous April Showers Giveaway for a chance to win a $2,500 gift card to put toward your babe's nursery and or necessities for your child at Pottery Barn Kids!