Sibling Shower: Gift Guide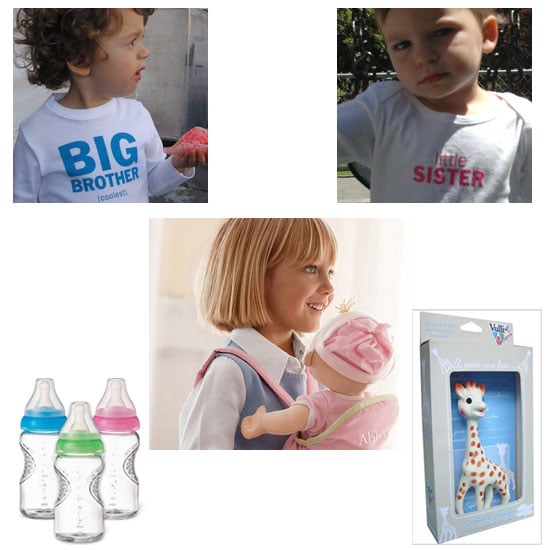 While a sibling shower's goal is to get the guest of honor used to the idea of being a big brother or sister so no gifts are required, but those wanting to bring a lil something should purchase a present for the child, not the mama-to-be. We've rounded up a few of our favorite things when it comes to getting tots excited about welcoming a wee one into the family! To check out the details on these options,
.
Don't forget to enter our fabulous April Showers Giveaway for a chance to win a $2,500 gift card to put toward your babe's nursery and or necessities for your child at Pottery Barn Kids!