Sip and See Baby Shower: Favors
We're continuing to celebrate mamas-to-be this month with our extensive baby shower planning guides. This week, we fete the mama and newborn who were not ready to be the centers of attention before the birth with a sip and see shower.
Nothing is sweeter than a family celebrating their new addition, so, inspired by the beautiful dessert tables created by Amy Atlas Events, I created a candy bar filled with tasty treats in the same orange and blue color scheme as our invitations. I sought out gummy bears, licorice sticks, orange slices and more to help carry our color theme through to the very end of the soiree. To further tie the favors to our "sip and see" theme, we placed empty sippy cups on the table and offered guests the opportunity to fill them with their favorite sweets on their exit. We included a little tag on each cup, thanking the guests for attending the event.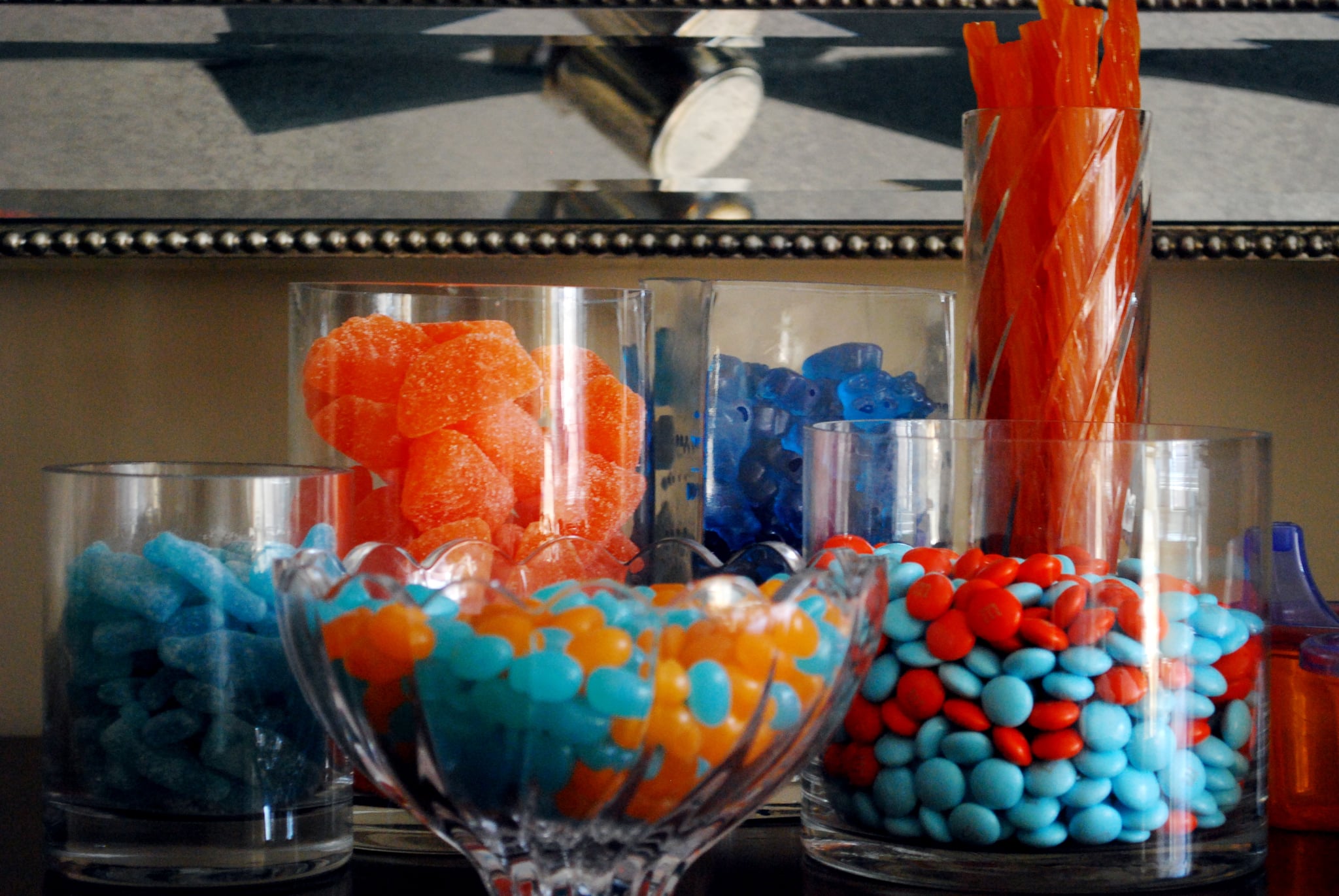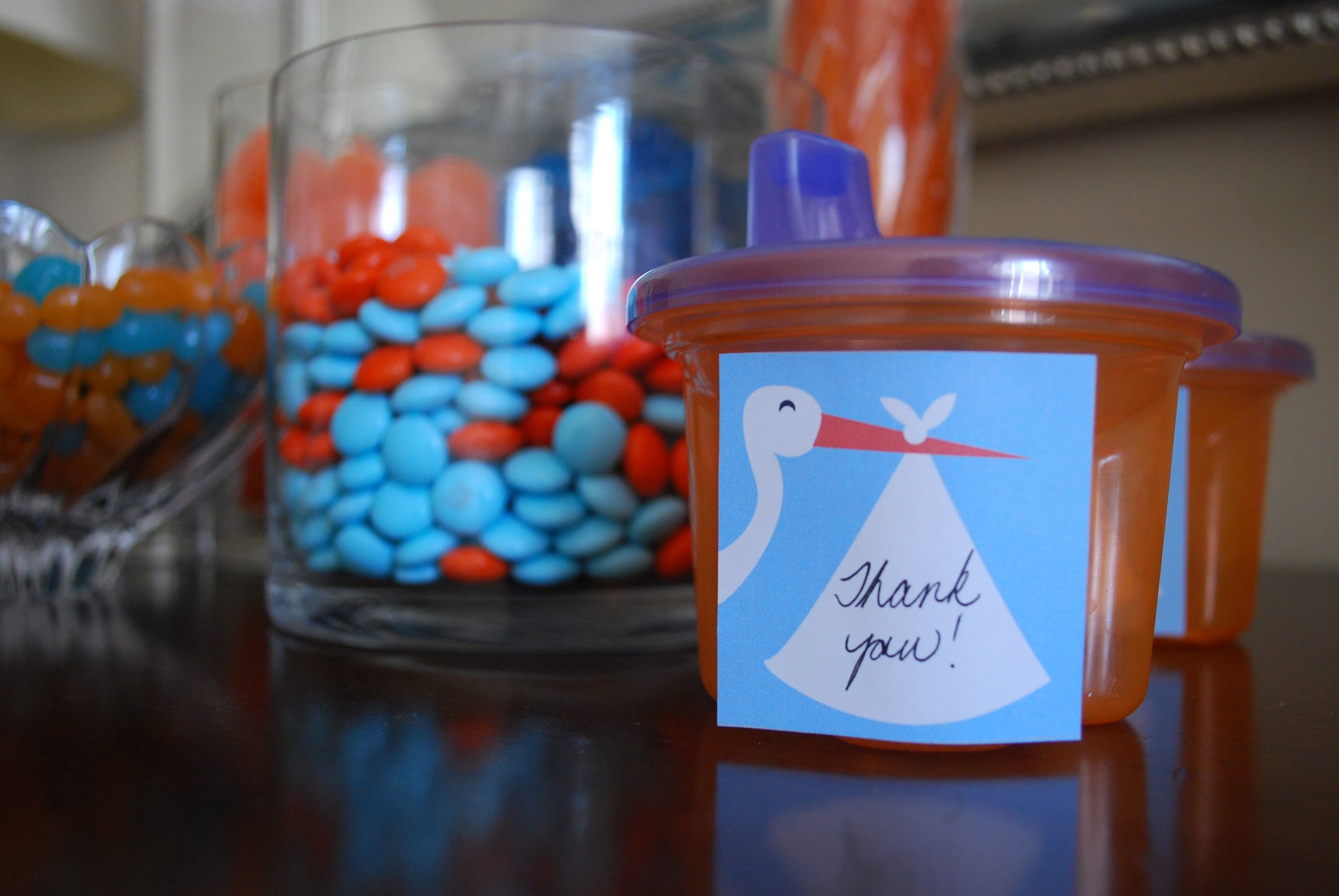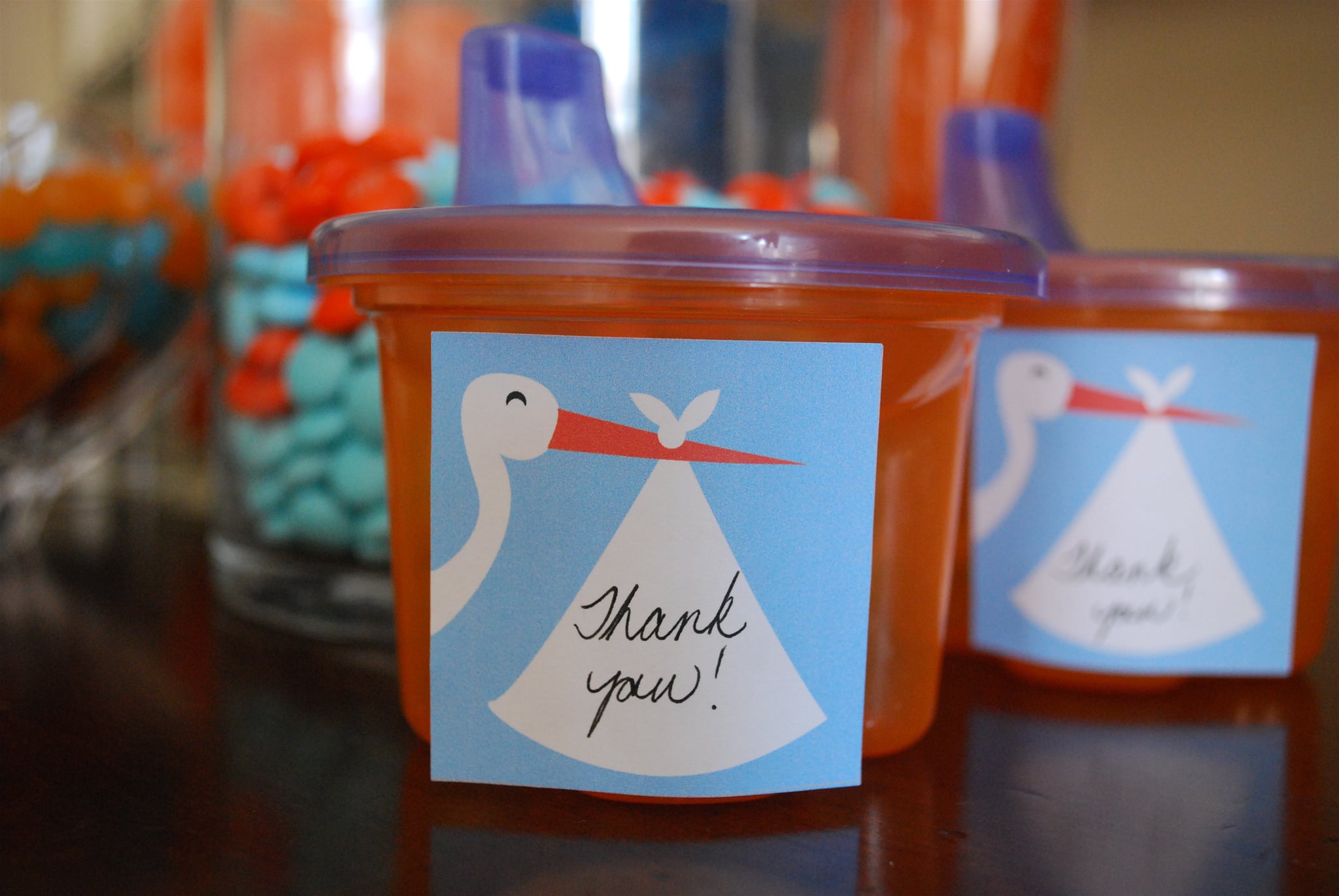 To download these exclusive favor tags,
.
Our stork favor tags, which tie in with our invitations and game, can be downloaded for free here, or below.

Don't forget to enter our fabulous April Showers Giveaway for a chance to win a $2,500 gift card to put toward your babe's nursery and/or necessities for your child at Pottery Barn Kids!