Sip and See Baby Shower: Food and Beverage
We're continuing to celebrate mamas-to-be this month with our extensive baby shower planning guides. This week, we fete the mama and newborn who were not ready to be the centers of attention before the birth with a sip and see shower. We've created our guest list and downloaded free invites, and decorated our space so, now its time to map out a little sustenance for our guests. Keeping the theme and guest list in mind, we've created a menu that involves a lot of sipping throughout the shower.
Open houses tend to run for long periods of time with guests coming and going so serving a hot meal isn't really an option. Instead, opt for food that is easy to eat while standing or while balancing a plate on your lap.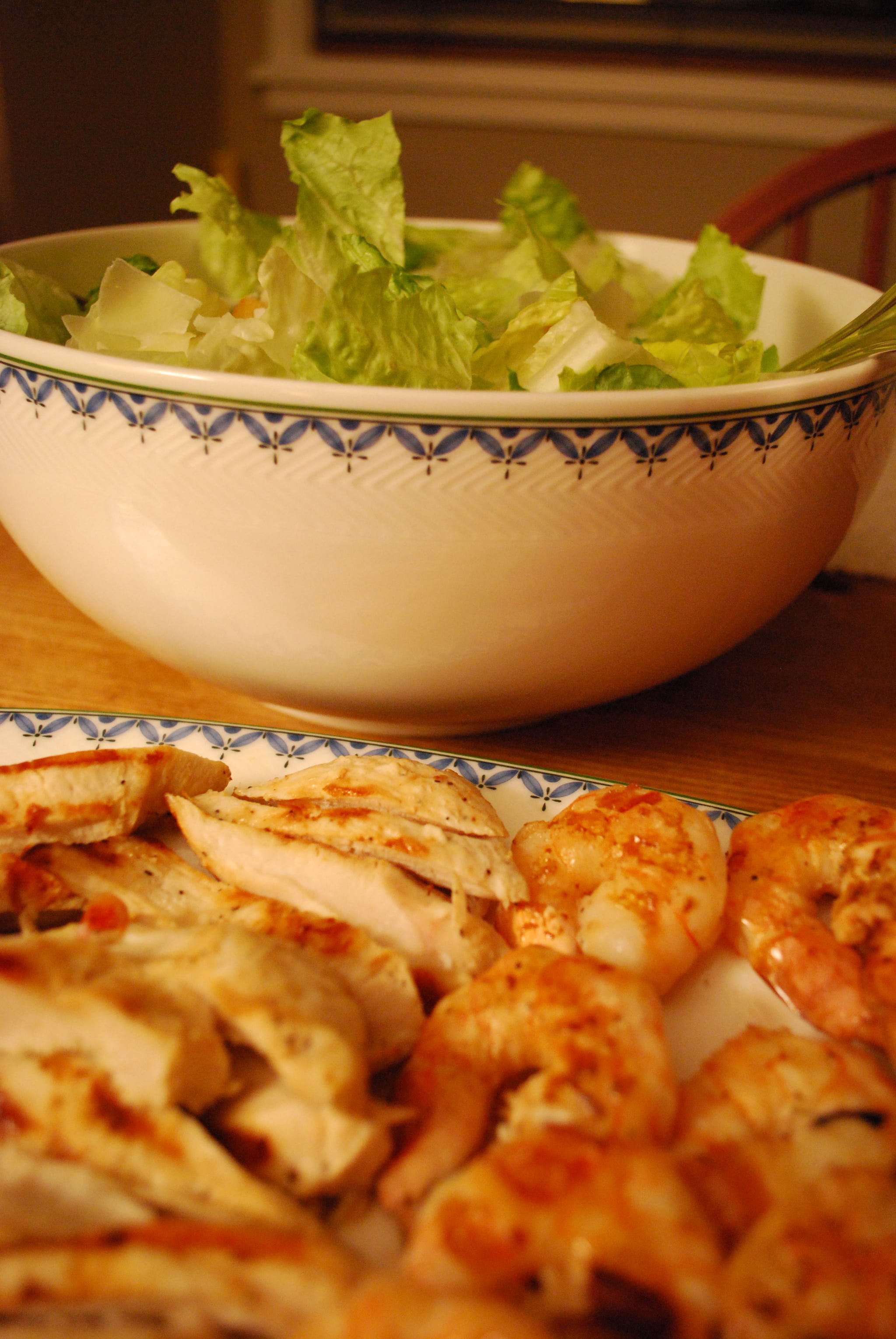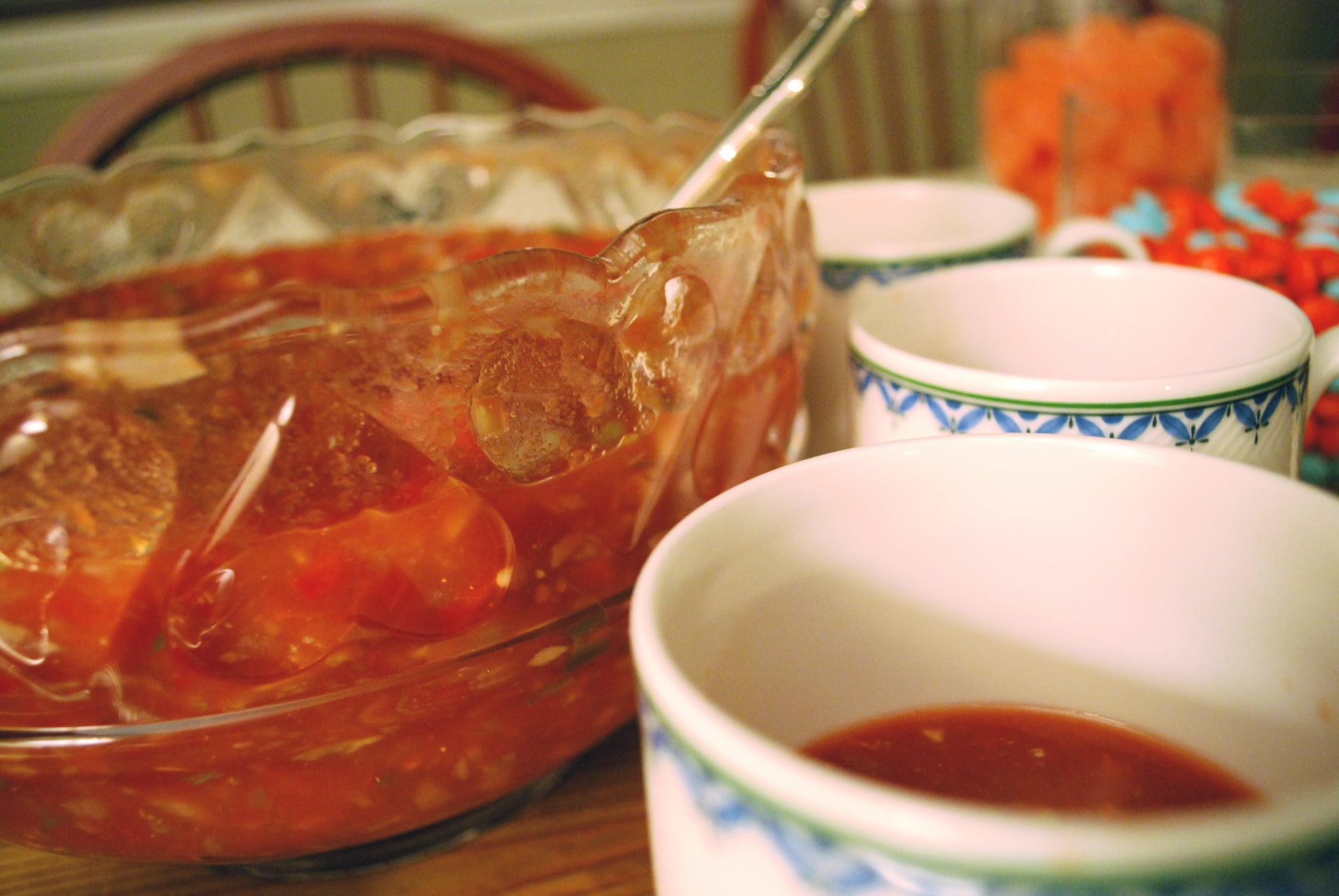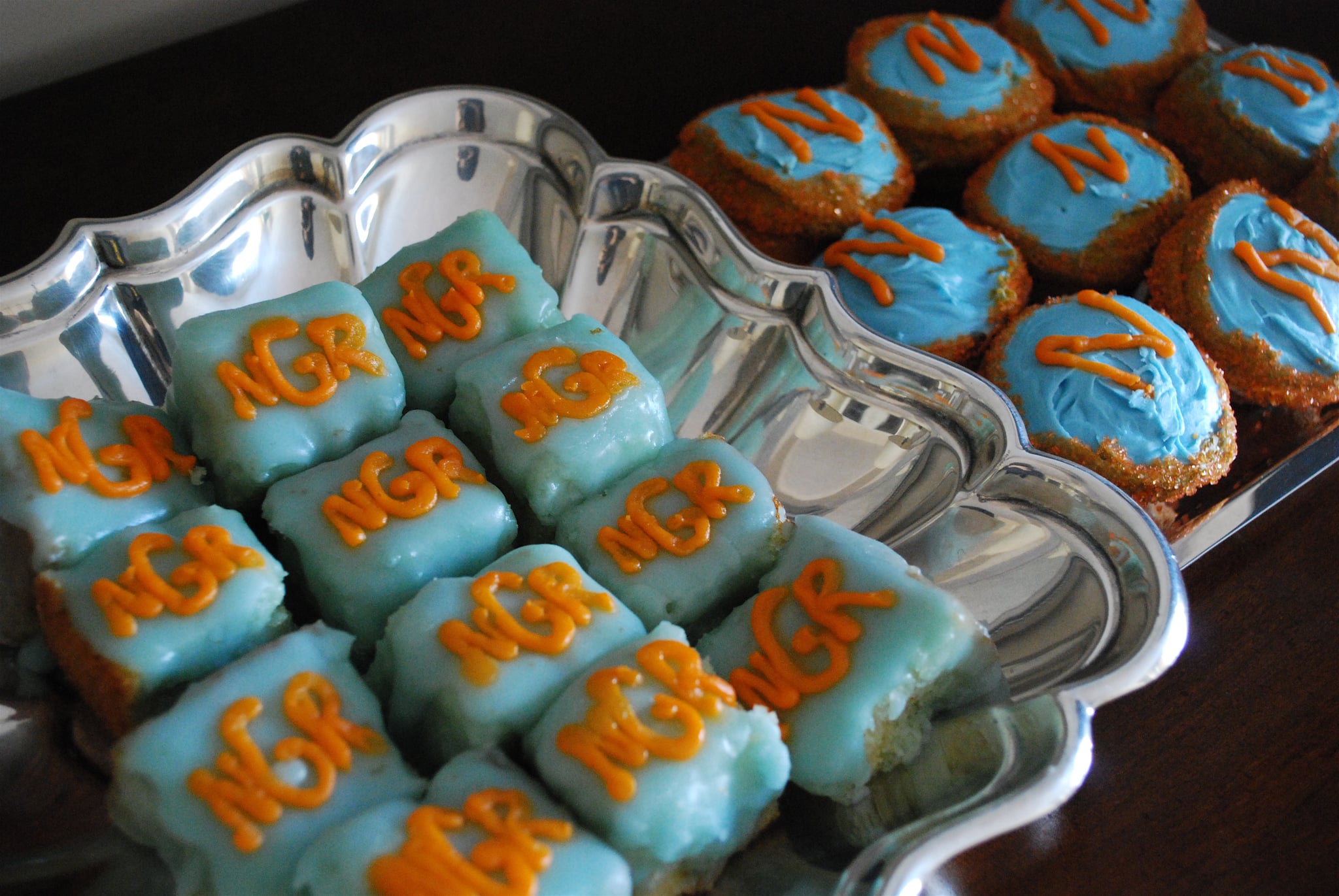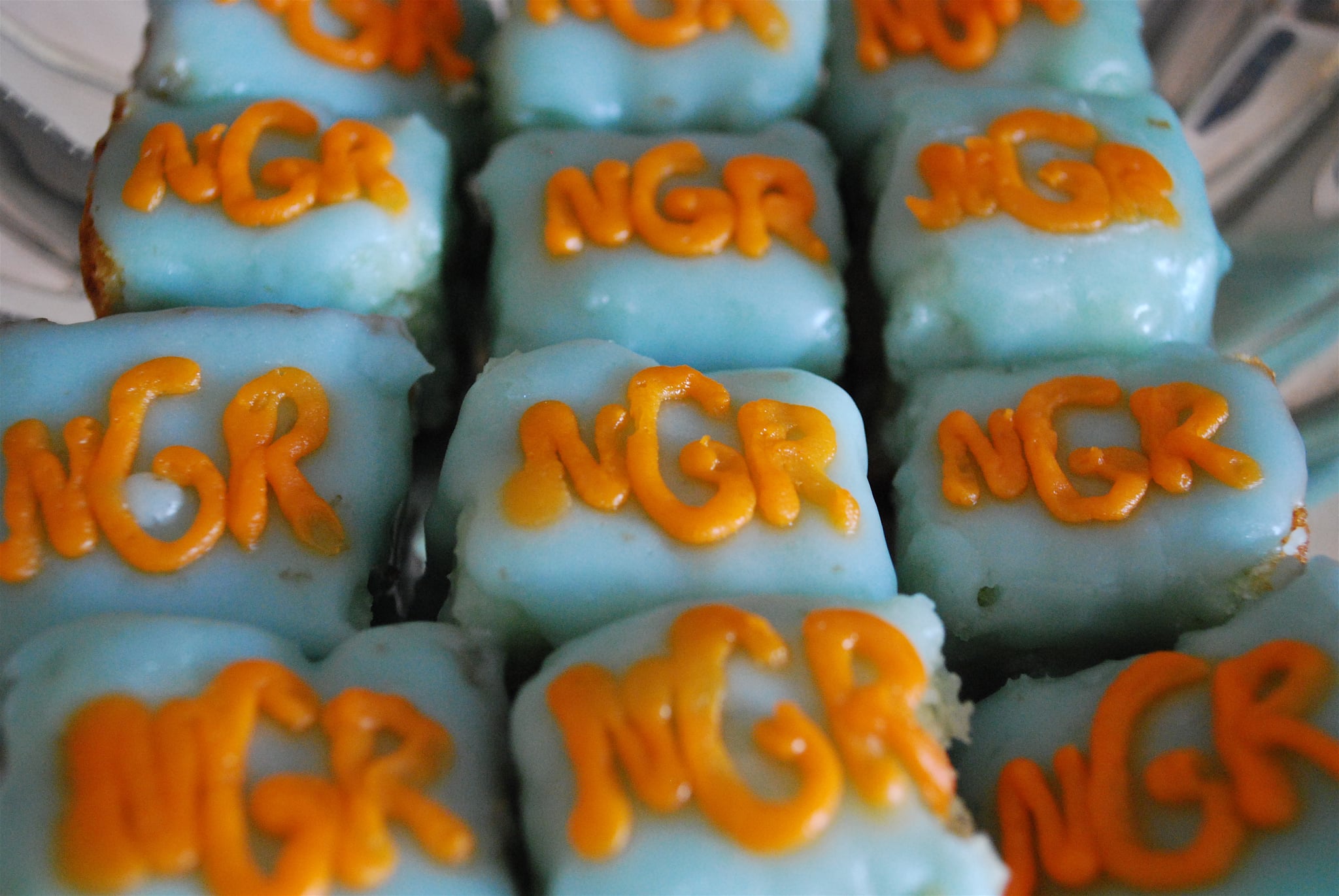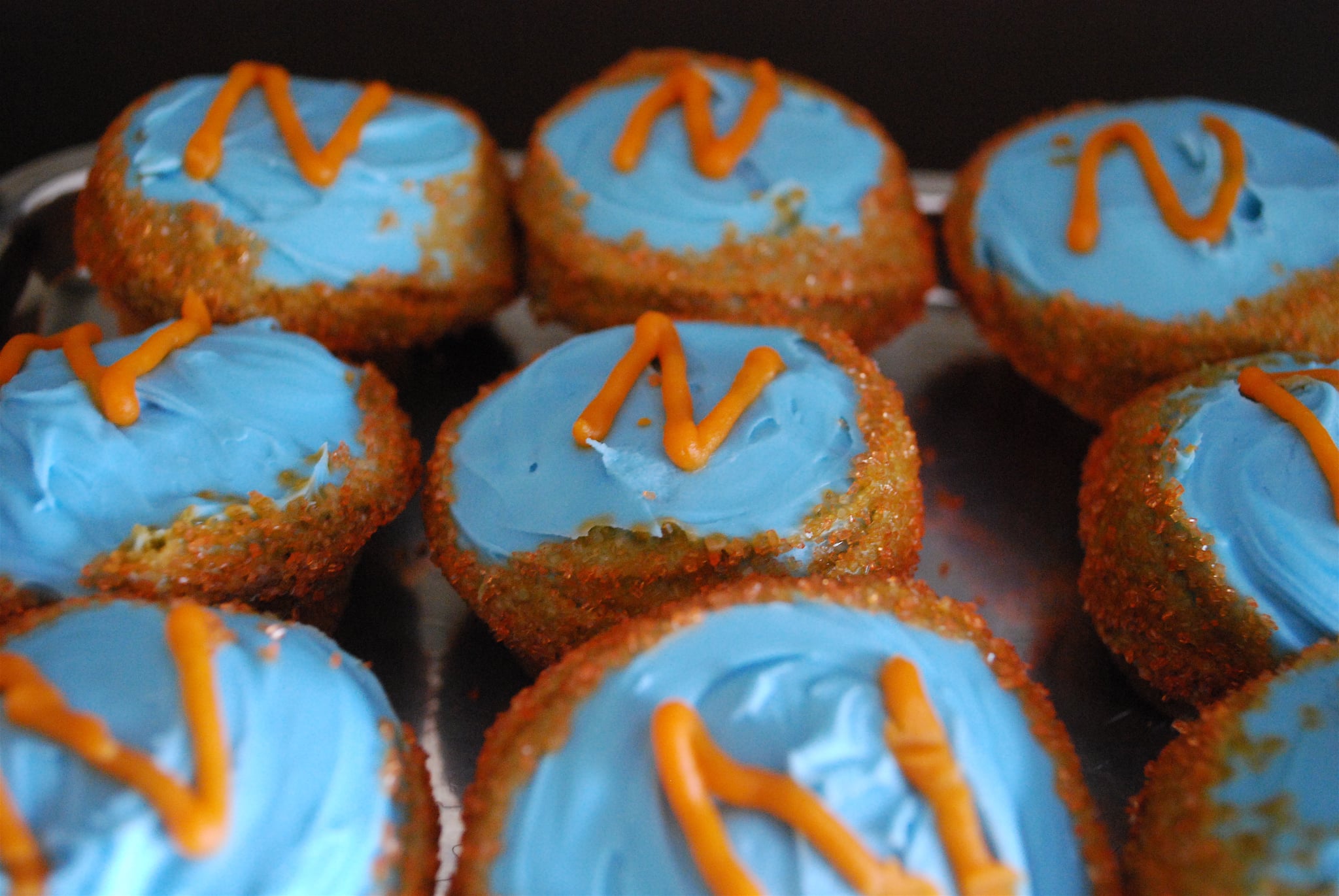 To see our entire menu,
.
Spread: Serve a "make-your-own" caesar salad, with a platter of grilled chicken, shrimp or salmon available for a more filling main dish. A large bowl of chilled gazpacho can be self-ladled into accompanying mugs to help bring the "sip" concept to the buffet bar.
Drinks: Given that very concept, offer guests a wide variety of beverages. For non-alcoholic drinks, consider Jones Soda Company's colorful and fun flavors that complement the shower's blue and orange color scheme. Their blue bubblegum and orange and cream flavors look great on the table. Be sure to have some coffee and tea available for those arriving later in the day. For those looking for a little more punch in their cup, offer up white wine and champagne in some beautiful glasses.
Treats: Continue to celebrate the guest of honor with a selection of sweets featuring the lil one's monogram. From petit fours and mini cupcakes decorated in the blue and orange color theme to mugs filled with pudding and fruit.

Don't forget to enter our fabulous April Showers Giveaway for a chance to win a $2,500 gift card to put toward your babe's nursery and/or necessities for your child at Pottery Barn Kids!