Sleeping Beauties: Newborns in Dreamland Photography Book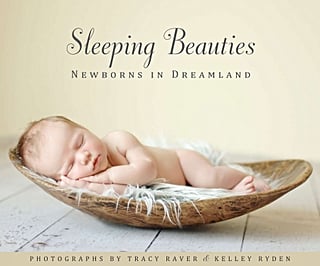 Move over, Anne Geddes: there's a couple more newborn photographers behind the lens! Nebraskan sisters Tracy Raver and Kelley Ryden have made a name for themselves snapping adorable snoozing shots of infants that everyone, including a mother, would love. The duo captures many of their priceless portraits of brand-new babies in their studio. Since infants are sleepy and Tracy and Kelley request that the wee ones arrive with full bellies, the women have a cuddly canvas to work with and use few props in favor of womblike poses. The resulting pictures make people melt. A collection of the sisters' work will be available in April when their book Sleeping Beauties: Newborns in Dreamland ($30) is released. A portion of the proceeds from the book sales will be donated to a world children's charity.

If you can't get enough of these sleeping beauties, just
.