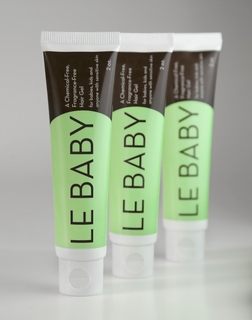 Ever wonder how parents get their lil ones' hair into those funky fauxhawks? Instead of using their own hair gel and greasing up their tot's strands with lots of funky chemicals, now there's a product to solve all of their unruly hair problems.
Le Baby hair gel ($10) is hypoallergenic, paraben- and sulfate-free, and never tested on animals. Created by a mom who was trying to hold her daughter's wispy flyaway hair in place without using products that would aggravate her eczema, the all-natural gel is strong enough to tame frizzies, but still gentle enough to wash out easily. All of which means that your budding Kingston or Maddox can lather on all the gel they need to grow their spikes even higher.
Would you buy tot-specific hairstyling products?