Smocks to Protect Parents' Clothing
Koobli Cover-Up For Adults: Kid Friendly or Are You Kidding?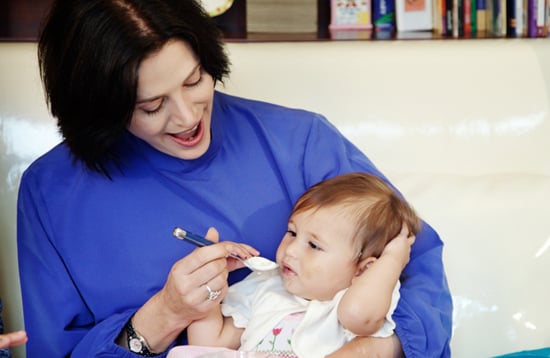 Parenting is messy business. There are the drips and dribbles that come with breastfeeding, unbelievable amounts of spit-up food, milk, and unknown substances, thrown food, splattered paint, and who knows what else. It is part of the reason moms often reserve older pieces of their wardrobes for their downtime with kids.
One mama who'd had enough of the dirty, stained clothes is out to change all of that. The Koobli ($25) is a "clothing cover-up" for adults created to protect them (and their clothes) from messy mealtimes, art projects, and even diaper changes. With an easy on, easy off design, the soft, lightweight, smock is designed to be put on in an instant and removed at the last minute before exiting the home.