Snack Mix Recipes
10 Ways to Shake Up Your Snack Mix!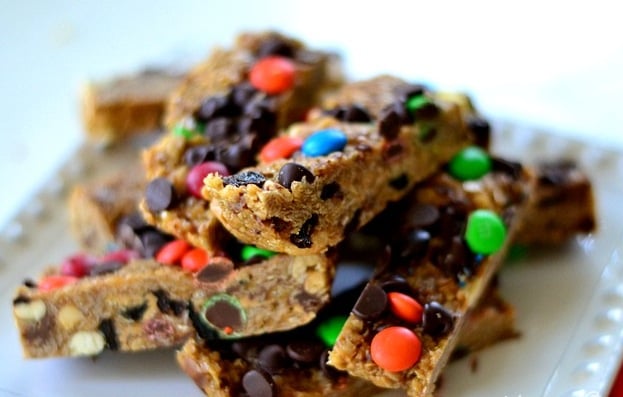 8
Monster Trail Mix Granola Bars
These no-bake granola bars are easy to whip up after school or make in the morning for bagged lunches. They take all of 10 minutes and can easily be customized with their favorite add-ins — but what kid would refuse M&M's?