The Sneaky Chef Has a New Book: Sneaky Fitness
Texts and Tunes: Sneaky Fitness!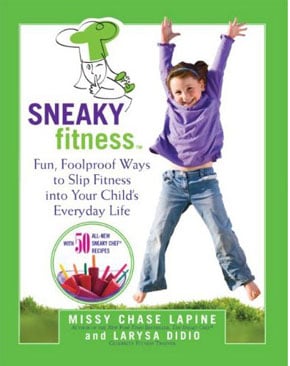 Television and video games can be the enemy when mommy is trying to get her tots outside for a little exercise. Instead of declaring a fitness war on the youngsters, mama can inspire her babes with a few tactics straight out of the Sneaky Fitness ($14) handbook. Written by Missy Chase Lapine, the same mother who wrote the Sneaky Chef, and fitness guru Larysa DiDio, this new book helps moms make the most of their child's playtime by suggesting games, exercises, helpful hints and bonus recipes.
Instead of watching her kids melt into the couch for another afternoon of toons, she can challenge them to a hoola hoop contest or spark their imagination by helping them set up a grocery store. The playtime will benefit their minds, bodies, and souls. While it seems simple enough, sometimes moms need that extra boost book to give them a new perspective on an old game.