Snowbound Activities
Do You Let the Rules Slide on Snow Days?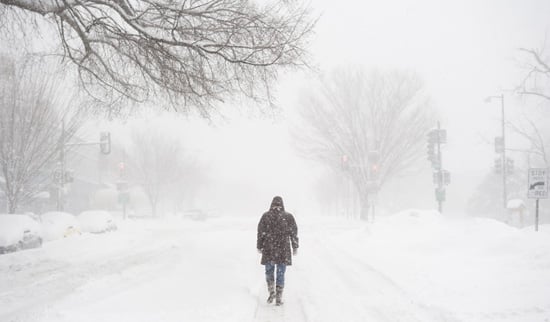 Snow day! Two words that have lil ones jumping for joy can send parents into a state of panic. The snowmageddon that has hit much of the East Coast over this week has led to consecutive days of school closures with no end in sight.
Though kids may plan out days of sledding runs on the biggest hills and snowball fights that bring out the whole neighborhood, the blizzard-like conditions have kept many families inside their homes. When all of the board games have been played, cookies have been baked, and books have been read, mama needs a break. The TV and cable box can beckon even those moms with the strictest television policies.
With all of the snow, have you found yourself humming Nick Jr. tunes or have you managed to keep the boob tube off?