Snowsuits For Babies
9 Cuddly Ways to Bundle Up Your Baby
December is officially underway, and heading out in a cozy sweater is no longer going to cut it (especially for the stroller set!) We've found nine of the sweetest, cushiest snowsuits for babies to wear when braving the elements. From J.Crew's sophisticated camouflage print puffer to a classic Patagonia down bunting in bold magenta, shop our top picks for staying warm — all Winter long.
Patagonia Down Sweater Bunting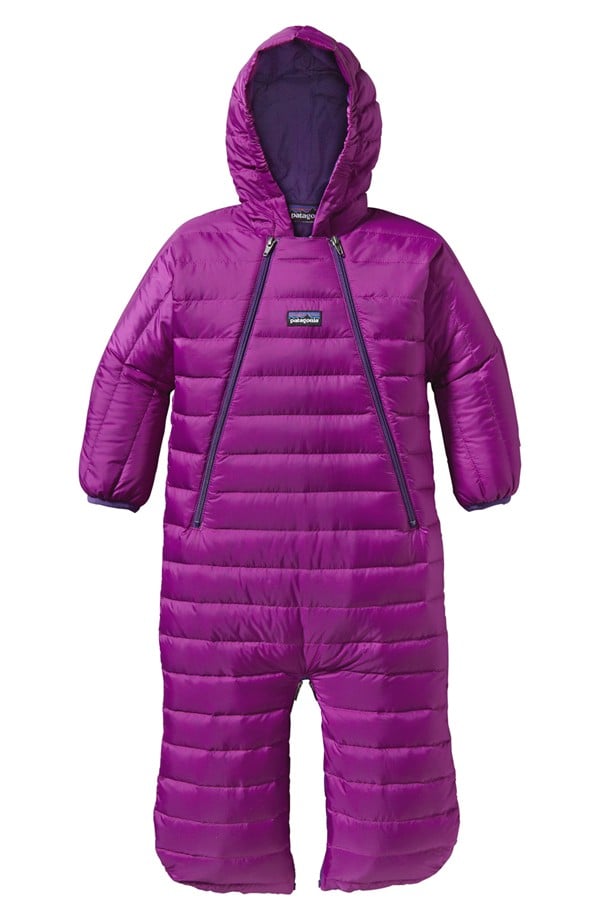 Your bitty baby girl can match mom and dad this Winter in Patagonia's classic Down Sweater Bunting ($129) in bright pink or purple.
The Children's Place Toggle Snowsuit
How much do we love The Children's Place's Toggle Snowsuit ($28, originally $40)? Let us count the ways! Between the teddy bear "ears" and detachable mittens and booties, it's enough to stop stroller traffic. Add to that its incredible bargain price, and we've got a winner on our hands.
Click to see seven more sweet ways to bundle baby!
Stella McCartney Wiggles Baby Snowsuit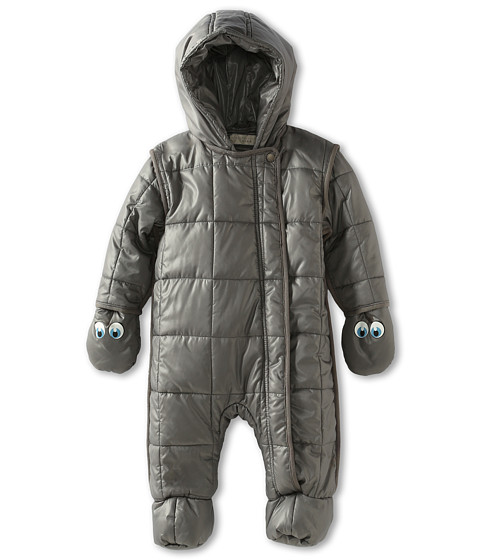 Stella McCartney takes her trademark wit and whimsy to the snow set with her Wiggles Baby Snowsuit ($168, originally $209). It comes in two unisex shades — steely grey or warm orange.
Tommy Hilfiger Navy Quilted Winter Suit
A no-frills pick for your masculine little man, Tommy Hilfiger's Navy Quilted Snowsuit ($136) features green tartan trim, patch pockets, and easy button fastenings.
Baby Gap Warmest Puffer Snowsuit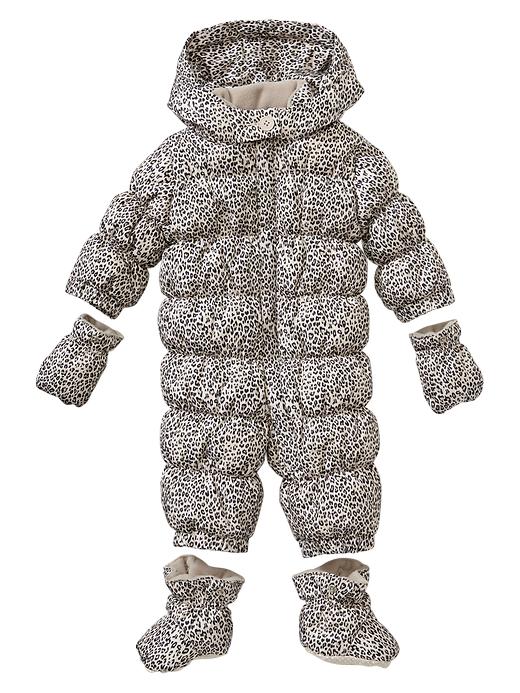 Detachable booties and mittens make Baby Gap's Warmest Puffer Snowsuit ($65) an easy, all-in-one solution to Winter dressing. It comes in a fun leopard print or "Sugar Plum Neon," a fun, shocking shade of pink.
J.Crew Baby Puffer Snowsuit
Channel his inner military man in J.Crew's Baby Puffer Snowsuit in Camo ($128). It's a serious style statement — scaled down to size.
Mini Rodini Leopard Print Snowsuit
Want your babe to stand out from the rest of the puffer pack? Mini Rodini's Leopard Print Snowsuit ($128) features a button and zip closure plus elastic cuffs to ensure a snug fit. We love the pack of playful snow leopards set again a deep blue background.
Ralph Lauren Faux Fur-Trimmed Down Snowsuit
Both plush and posh, Ralph Lauren's Faux Fur-Trimmed Down Snowsuit ($155) in bright pink or white will serve your fashion-forward babe all season long.
Hatley Black Bears Winter Puffer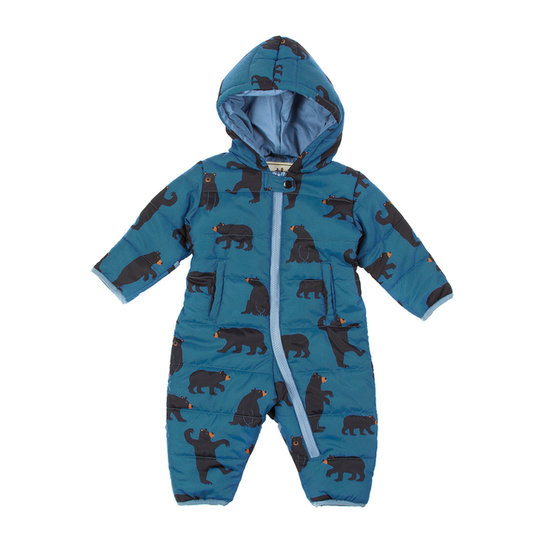 Bundle your baby bear up in Hatley's precious Black Bears Winter Puffer ($69). A teflon coating makes it super waterproof, and this one comes in sizes up to 2-3, so it suits tots as well as infants.