Snurk Astronaut, Princess, and Trampoline Bedding For Kids
Snurk Children's Bedding: Kid-Friendly or Are You Kidding?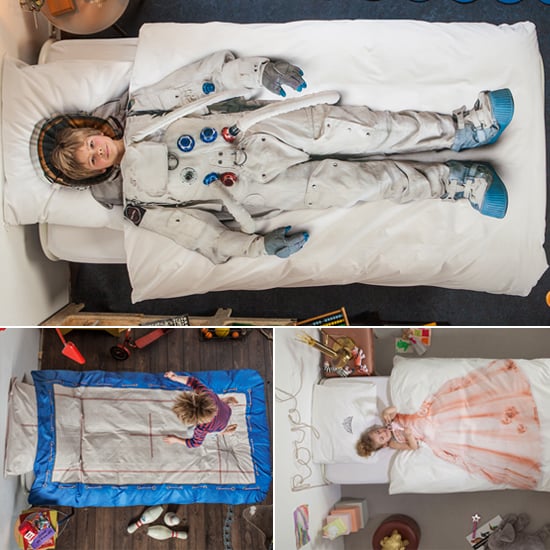 We've seen a lot of cool kids bedding in our day, but nothing quite as imaginative as the new designs created by cool Amsterdam-based company Snurk (which means "to snore" in Dutch). Designed by husband-and-wife team Peggy van Neer and Erik van Loo, the new kids collection features three clever creations — the Princess, the Astronaut, and the Trampoline — all sure to inspire your child's imagination. Each design features a life-size photograph printed on supersoft cotton from Portugal. Whether your little lady wants to sleep with a realistic tiara on top of her head, your lil adventurer dreams of making it to the moon someday, or your kids really want a trampoline (or just treat their beds like one), you've got to check out Snurk's latest designs, each shipping early next month and retailing for approximately $80 each.
So what do you think? Are you as smitten with Snurk's new designs as we are? Or will you stick to more traditional bedding in your kids' rooms? Weigh in below.
Source: Snurk