Soft's Clothing For Sensitive Kids
Soft's Stylish Clothing For Sensitive Kids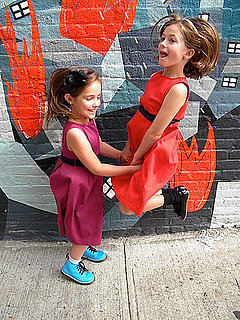 Some children are particular when it comes to the fabrics they wear or their sock seams. For these sensitive kiddos and their parents who want the children sporting more than sweats, there's an affordable line that will suffice — Soft Clothing. Created by a mother and a Special Ed teacher, the company uses bright colors and simple lines to make comfortable clothing look a bit more stylish. It even offers the dressy option in the form of chinos ($22), tie tees ($16), and dresses ($22). The company's mission is clear. It says:

Many children are extra-sensitive to the texture and feel of clothing. Soft is the first line of inclusive clothing designed with the needs of all children in mind, including those with Autism, Sensory Processing Disorder, ADHD, and tactile defensiveness/sensitivity. We use flat seaming and seamless construction for extra comfort, 100% of the softest combed cotton and our specially developed Soft Sensory Blends, wide collars, encased elastic waistbands, printed labels (tagless), custom fits, and much more.
While the clothing is designed with sensitive children in mind, it fits all discerning tots size 4-12.