Soldier Reunited with Emotional Dog (VIDEO)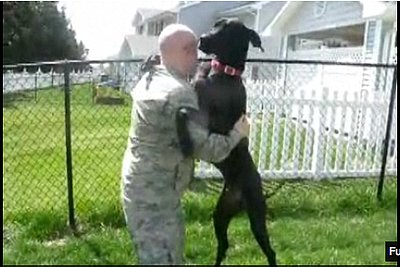 Beloved pets are true family members, and they miss us dearly when we're away. Just how much? Well watch this emotional reunion between loveable dog Emmett and his best friend, who has just returned from a military deployment. Such a sweet welcome home!
Watch the video on Yahoo! Shine
How do your pets show you they love you?