Full disclosure: I love throwing my kids birthday parties. I fully admit to going all Pinterest-y on their big days — printing out water bottle labels, baking and decorating various cookies to match their theme, and color coordinating everything from the invitation to the table settings to the cake and more. I know it's over-the-top and probably something they don't even care about, but it makes me happy, and it's a great way to let out some of my creative juices. The biggest hurdle I always face is the ticking clock — there are only so many hours in a day, and there just aren't enough to go as Pinterest-crazy as I would like for each soiree.
It appears that I'm not the only one who faces this hurdle. Fellow busy mom Soleil Moon Frye has taken her party-loving skills and put them to great use, creating different variations of a party-in-a-box that are seriously chic with her new company, P.S. XO [1].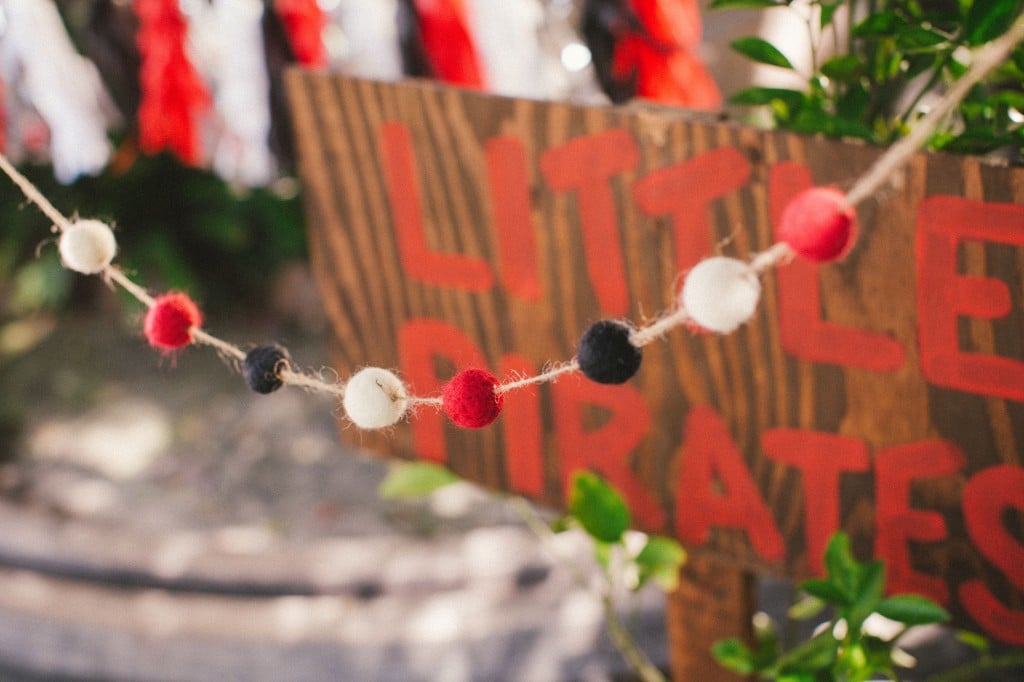 Currently available in three kiddie themes (fairy, safari, and pirate) and one grown-up theme (celebration, perfect for adult celebrations like birthdays and baby showers), each box ($100) comes with decorations, favors, crafts, cupcake toppers, cute straws, and more for 10 guests, taking most of the work out of your party-planning process.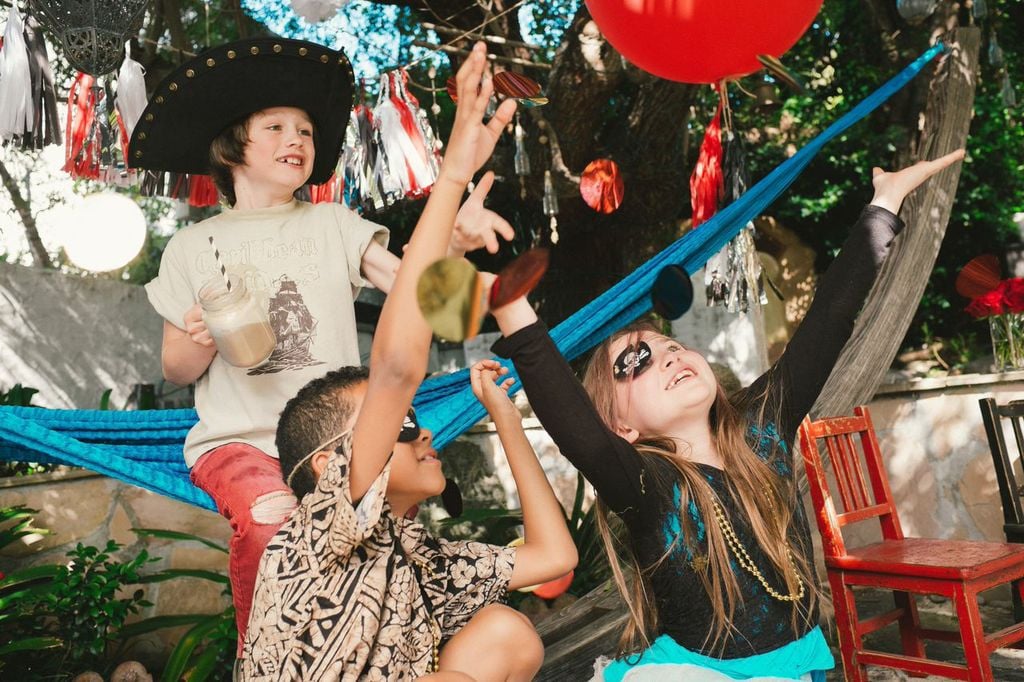 There are instructions for creating the tot crafts, plenty of jute and baker's twine for hanging things, and an "inspiration" book to help party-throwers figure out how to use everything.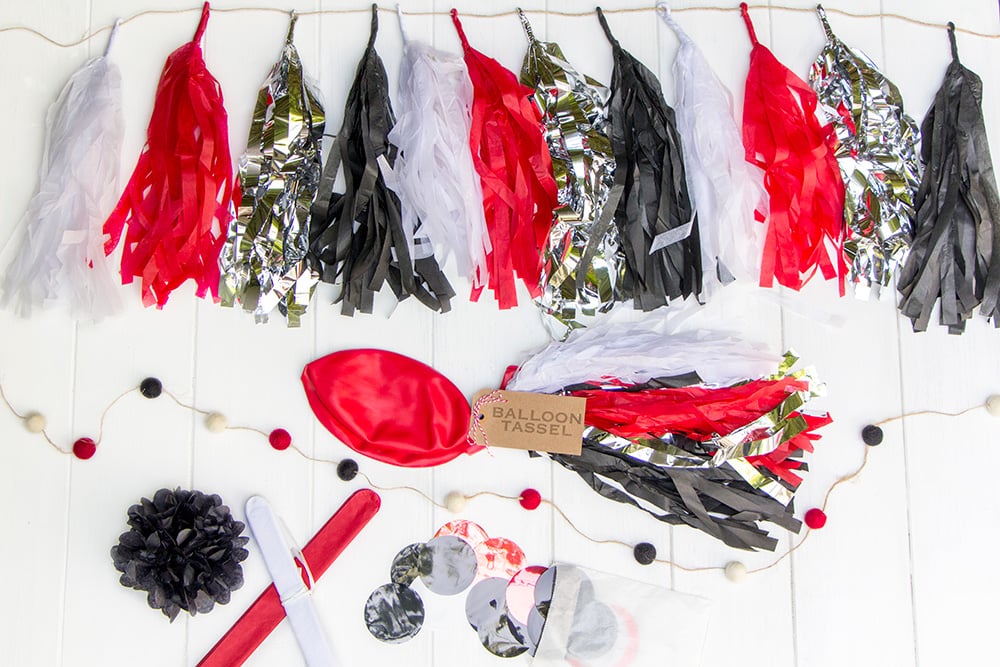 But here's the best part: the boxes are full of truly Pinterest-worthy goodies. I'm talking tissue paper fringe garland, a ready-to-inflate giant balloon, a felted pom-pom garland, confetti, a stamp and ink pad, and more — all of the makings for a fabulous fete regardless of your crafting skills level.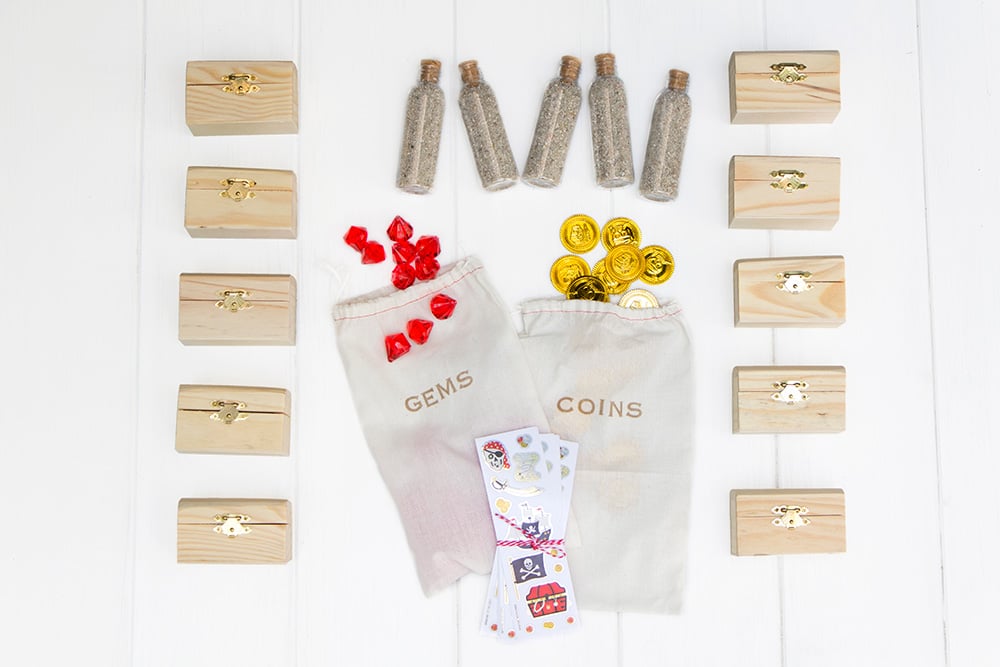 Thanks to Frye and P.S. XO, we'll be taking a shortcut the next time we plan to throw our kids a bash (the company plans to add 10 more kits, including Halloween-, cowboy-, rainbow-, and circus-themed versions in the next month or so), so we can spend more time enjoying the party and less time stressing over how it's all going to come together.
And that's something we can certainly get behind!