Southwest Airlines Attendant Takes Custody of Baby in Air
Southwest Airlines Attendant Takes Baby to Calm Parents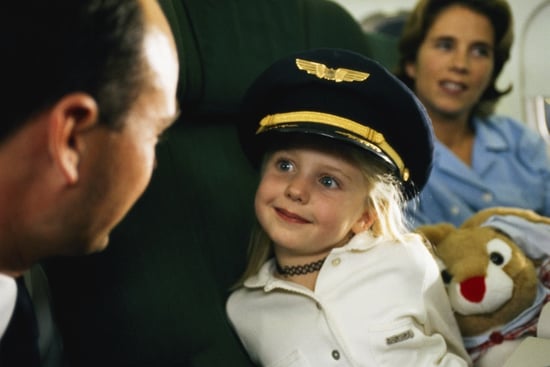 Tensions literally built in the air on a Southwest Airlines flight from Dallas to Albuquerque yesterday. A couple quarreled over their sobbing 13-month-old until attendant Beverly McCurley stepped in. According to one report:

McCurley further stated she walked to the rear of the aircraft and observed the mother of the child identified as Lee Ann Cid strike the child with an open hand on the face in an attempt to get the child to stop crying. McCurley further stated the mother appeared agitated with the child and that the husband continued to yell at his wife to shut up due to her screaming at the child.
Out of concern for the baby (who allegedly had a black eye the parents attributed to a dog), the flight attendant took the girl from her mother and walked to the back of the plane until her father came to the rear and lulled the babe to sleep. Have you ever helped defuse a tense familial situation in midair? Share your tips.