Sports Drinks and Children
Sports Drinks May Do Kids Good on the Field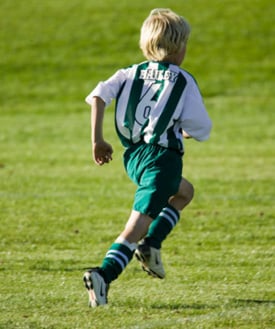 The combination of organized sports and hot weather can provide a dangerous on-field combination. Parents know that water is the best hydrator, but several studies show that kids don't drink enough of it when participating in athletic activities — even if it is readily available.
In one study, when both water and a sports drink such as Gatorade or Powerade were available, kids "eagerly downed 91 percent more than when offered water alone." These statistics are leading researchers to suggest providing lil ones with carbohydrate- and electrolyte-filled drinks, as long as they are on the ball field:
"When kids do intense exercise in the heat for numerous hours, I would encourage the use of sports drinks," says Douglas Casa, an associate professor of kinesiology at the University of Connecticut and the lead researcher for most of the sports camp studies. "They will likely drink more of a flavor they like as compared to water, and will benefit from the carbs and electrolytes."
Once the game is over, stick to water — the high sugar content of sports drinks has been tied to childhood obesity and tooth decay. Do you quench your child's thirst with sports drinks?