There's no better way to celebrate the weather warming, the birds chirping, the flowers growing, and the sun shining than with some seasonal kiddo crafts. Whether you hold a painting party for your child and their friends featuring Spring colors, or help them to make something to display in the garden or on the porch throughout the warm months, we've got some crafty inspiration for everyone.
Read through for 21 Spring crafts that your kiddos will love getting their hands into.
Springtime Sparrows
This recyclable craft project [1] turns Spring cleaning into a fun activity!
Pastel-Dipped Milk Bottle Vases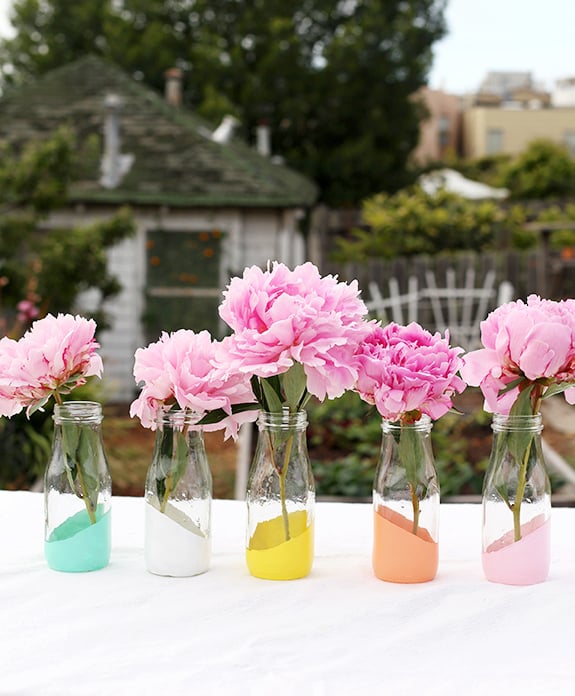 Display all of your gorgeous Spring flowers with a vase the kids can easily help make [2]. Spread out bowls of colors for them to dip their milk bottles into, and let them get as creative as they want.
Build Your Own Terrarium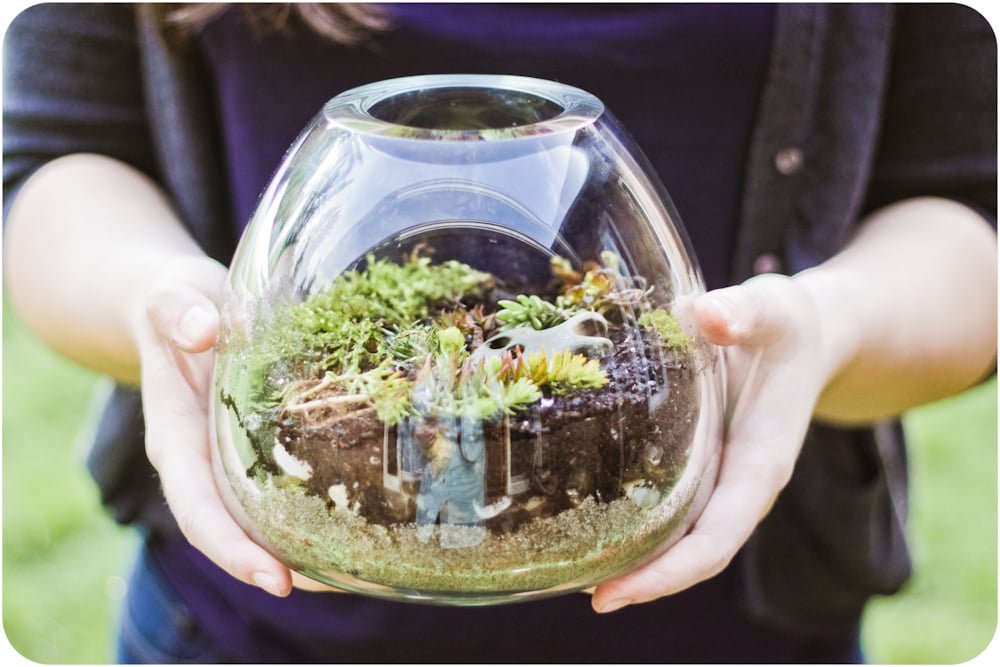 A glass vessel, some sand, some dirt, and a few plants make a fun project that will last all year long. For simple, step-by-step instructions, click here [3].
Pretend Gardening For Tots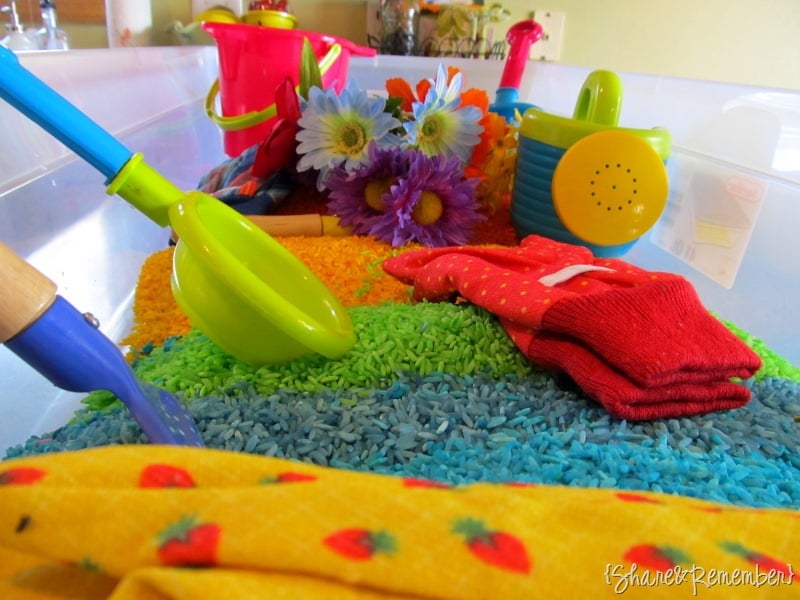 If the sun's shining, then your little ones can help out in the real garden. If not, don't fret — there's plenty of indoor gardening [4] to be done as well! Dye rice in different colors and create an indoor sandbox of sorts for your kiddo to play with.
Hanging Baby-Food-Jar Vases
Baby-food jars are the perfect size to display small flowers, like pansies, and this tutorial [5] shows how easy it is to convert the jars into mini vases. Step outside and pick some fresh petals to display in your jars.
Wondering what else to do with all of those leftover baby-food jars [6]? We've got 20 great ideas!
DIY Fruit Stamps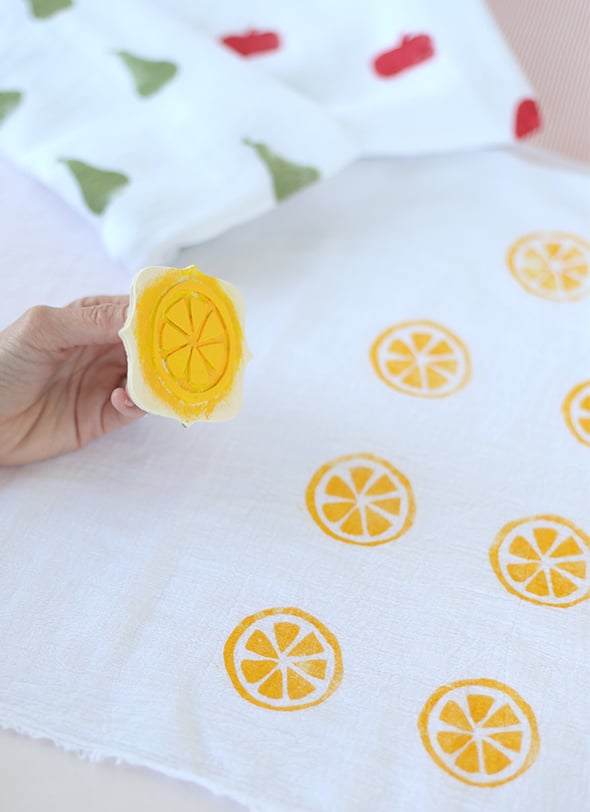 Celebrate fresh produce and afternoons spent outside drinking lemonade with DIY fruit stamps [7] that can be used to create a number of fruity masterpieces.
Finger Paint
Get outside and get your little artistes good and messy with finger paint — no explanation required!
Create an Indoor Herb Garden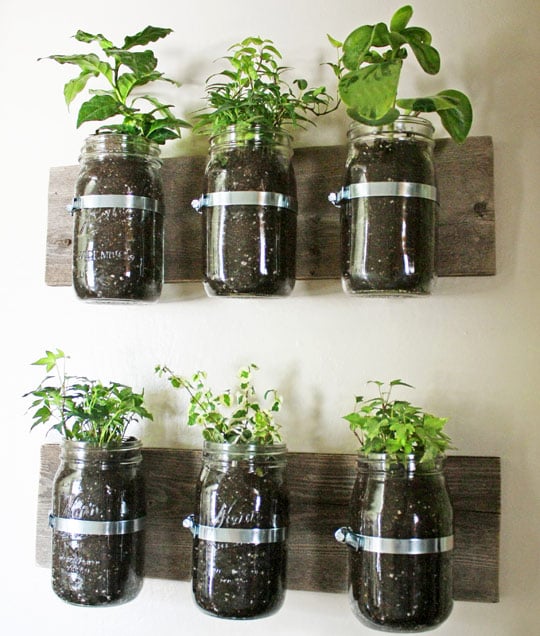 While you probably want to mount the herbs with the help of another adult, your kids will love getting their hands dirty to help you plant herbs in mason jars [8]. It's a great way to add fresh flavors to your family dishes all year round!
Make Fresh Fruit Pops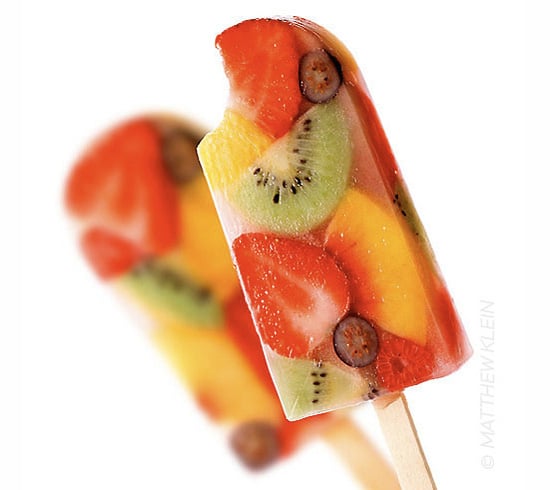 Take advantage of your local market's seasonal produce by whipping up a batch of fresh fruit ice pops [9].
Make a Fingerprint Family Tree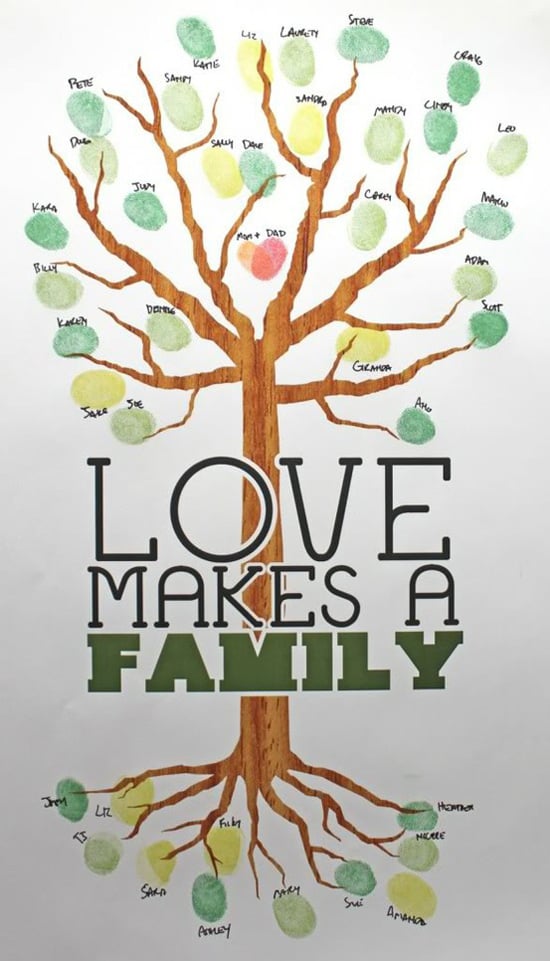 Get inspired by the branches that are in bloom throughout your neighborhood. Use an ink pad and kiddie thumbs to create a fingerprint family tree [10]. It's a great way to teach your little ones about their family history.
Paper Flower Wreath
Upcycle old greeting cards and wrapping paper by turning them into a Paper Flower Wreath with instructions from Hello! Lucky [11].
Plastic Easter Egg Teacups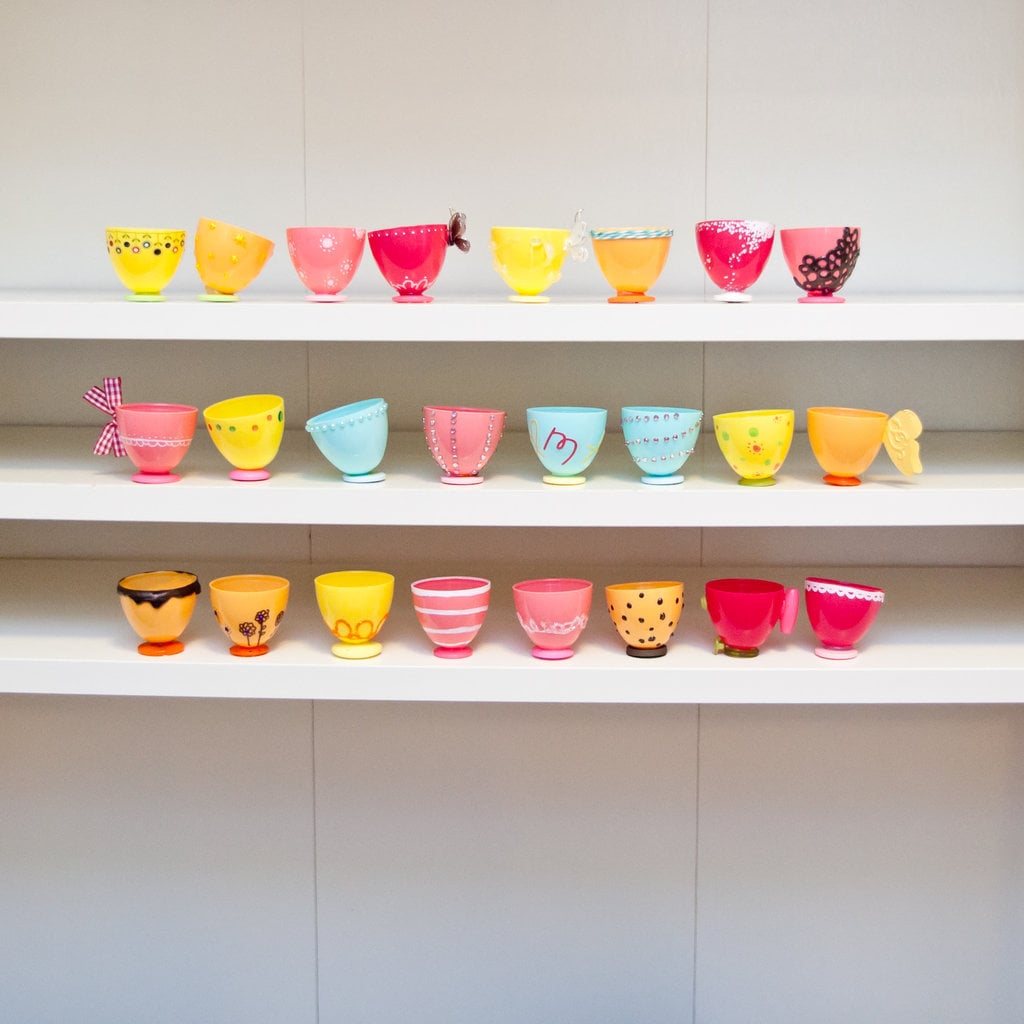 Looking for something to do with all of those leftover plastic Easter eggs? Designs by Sunghee took a creative approach to recycling — how sweet are these tiny teacups [12]?
Button Embroidery Hoop Art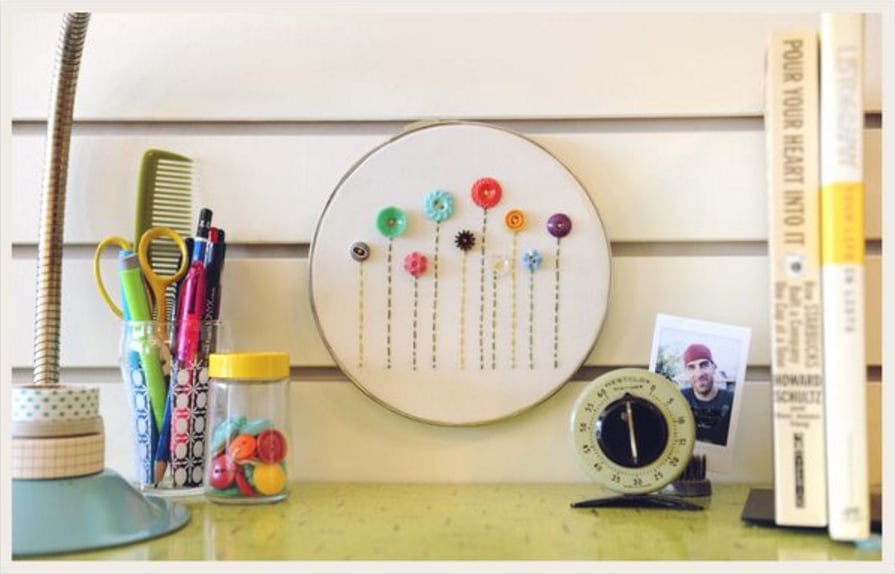 Embroidery hoop art is all the rage in nursery decorating. A simple project like this one would make a great handmade addition to your nursery decor [13].
Make No-Bake Granola Bars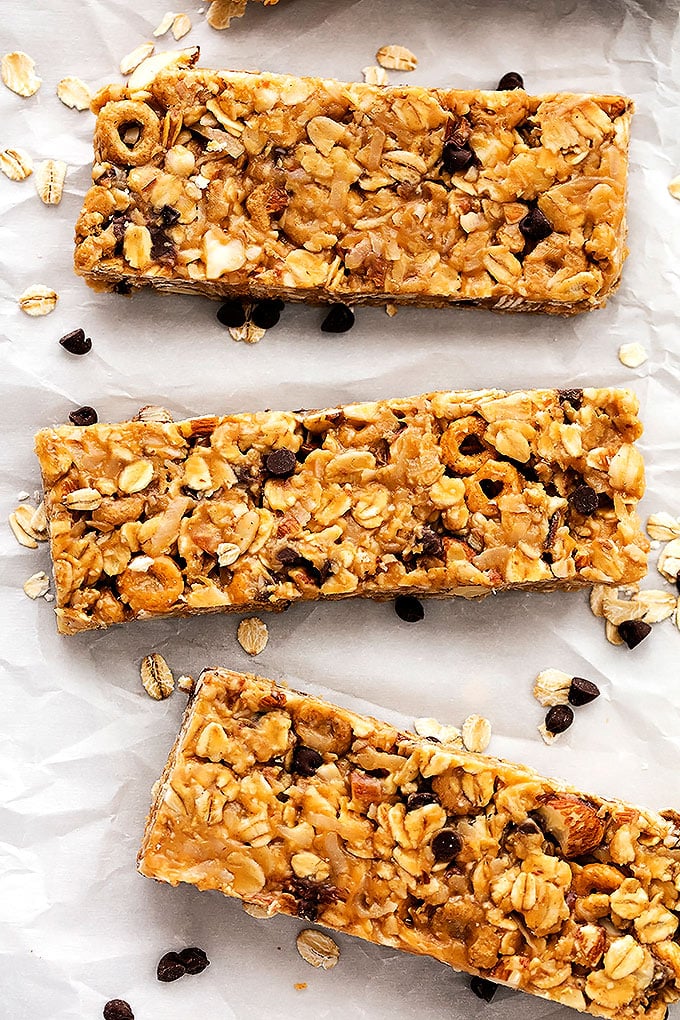 Kids can help stir, measure, mix, and press these no-bake granola bars [14] into shape. Just pop the yummy, chewy bars — full of whole grain cereal, nuts, coconut, rolled oats, honey, and peanut butter — into the freezer for a bit to let them set, and you'll be snacking healthfully in no time. They're the perfect treat to bring along on an afternoon outing to the park or a walk around the neighborhood.
Button Branch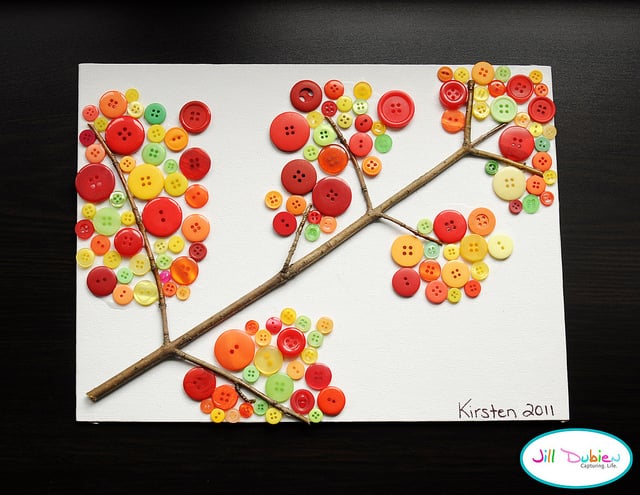 Re-create the look of the branches that are blossoming right outside of your windows with this clever button branch craft [15]. Have your little ones help out by sorting spare buttons by size and color. Older kiddos can also help glue and frame your masterpiece too!
Style Up Your Sunnies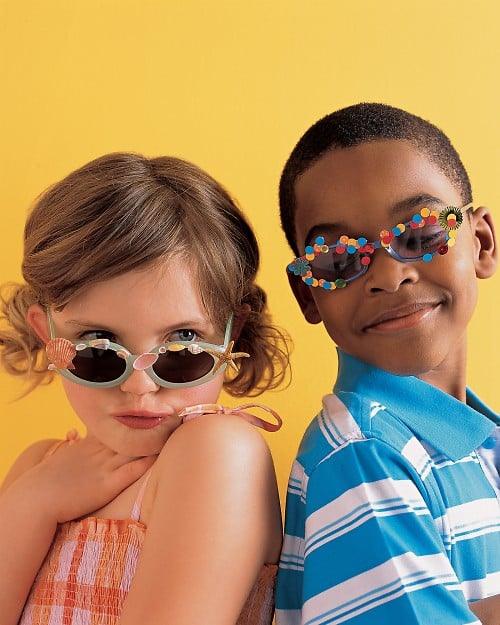 Give plain sunglasses a seasonal update with sequins, seashells, or colorful paper using craft glue. This is a great craft [16] for a rainy day, as it will give their sunglasses plenty of time to dry before striking a pose like their favorite movie star.
Button Bouquet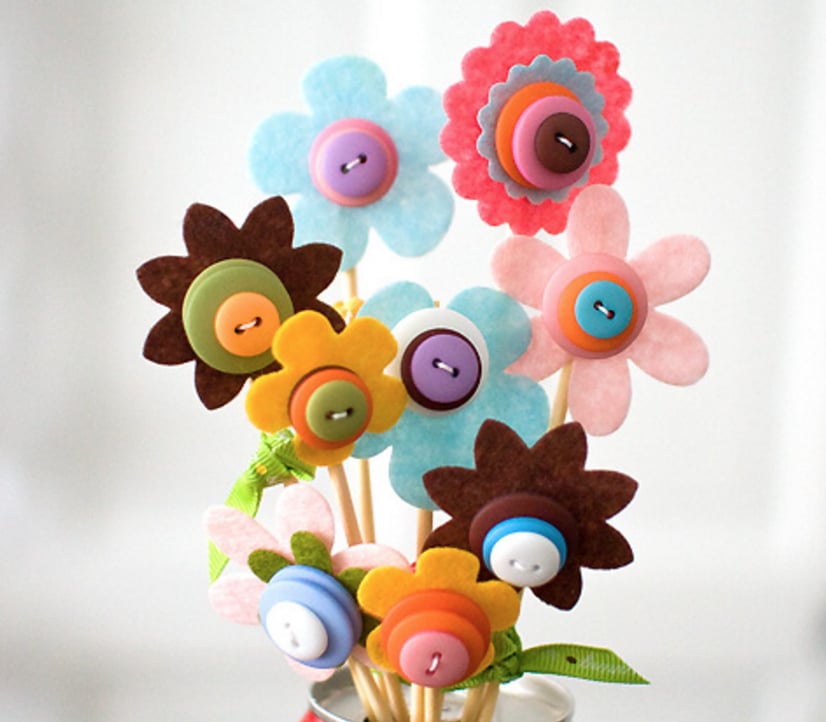 Break out your button stash and create a Spring-inspired bouquet that blooms all year long!
Pop-Up Card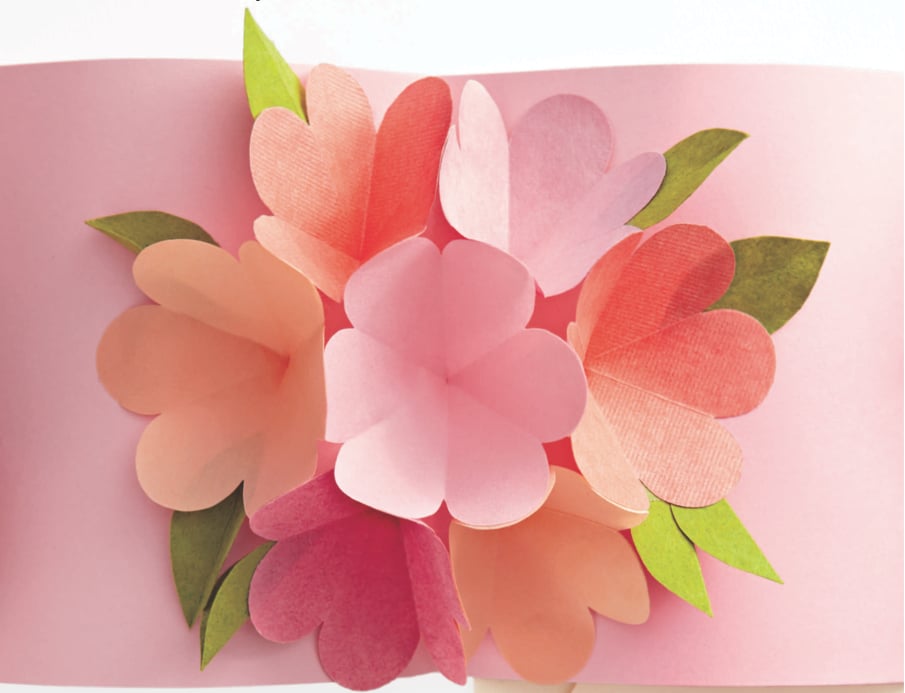 When your tot is looking for a Mother's Day-appropriate craft (hint, hint), this floral pop-up card [17] may take some time, but its final effect will be appreciated long past the month of May.
Pretty Pots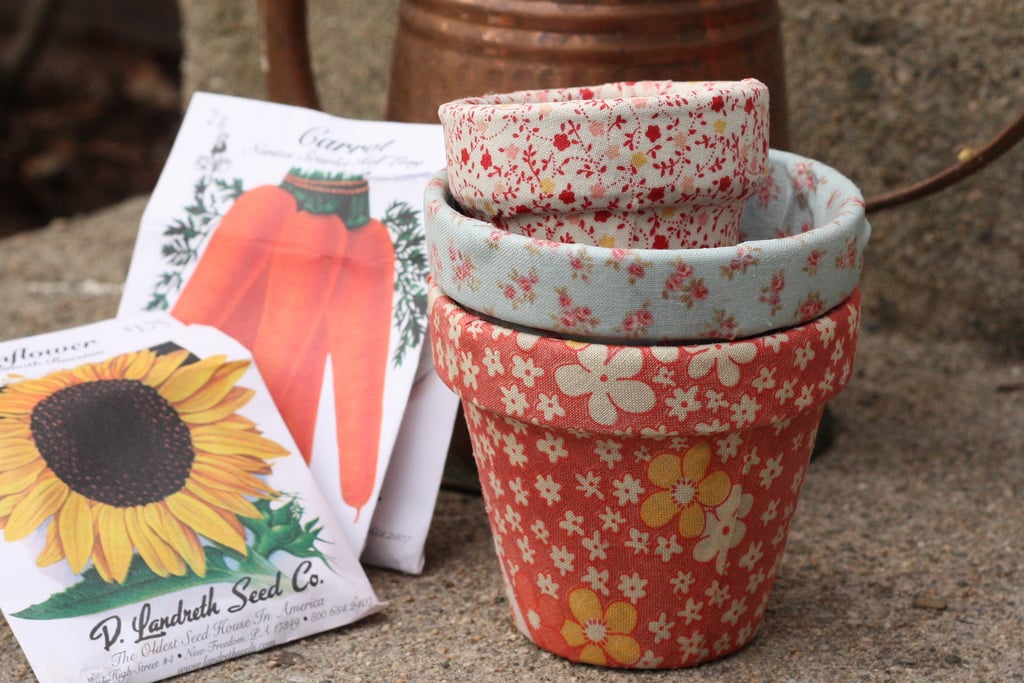 Decoupaged flower pots [18] by Christine Chitnis cost just a few dollars each to make and are great for gifting when paired with a plant or seed packets.
Spring Cleaning! Sort Through Old Toys and Plan a Garage Sale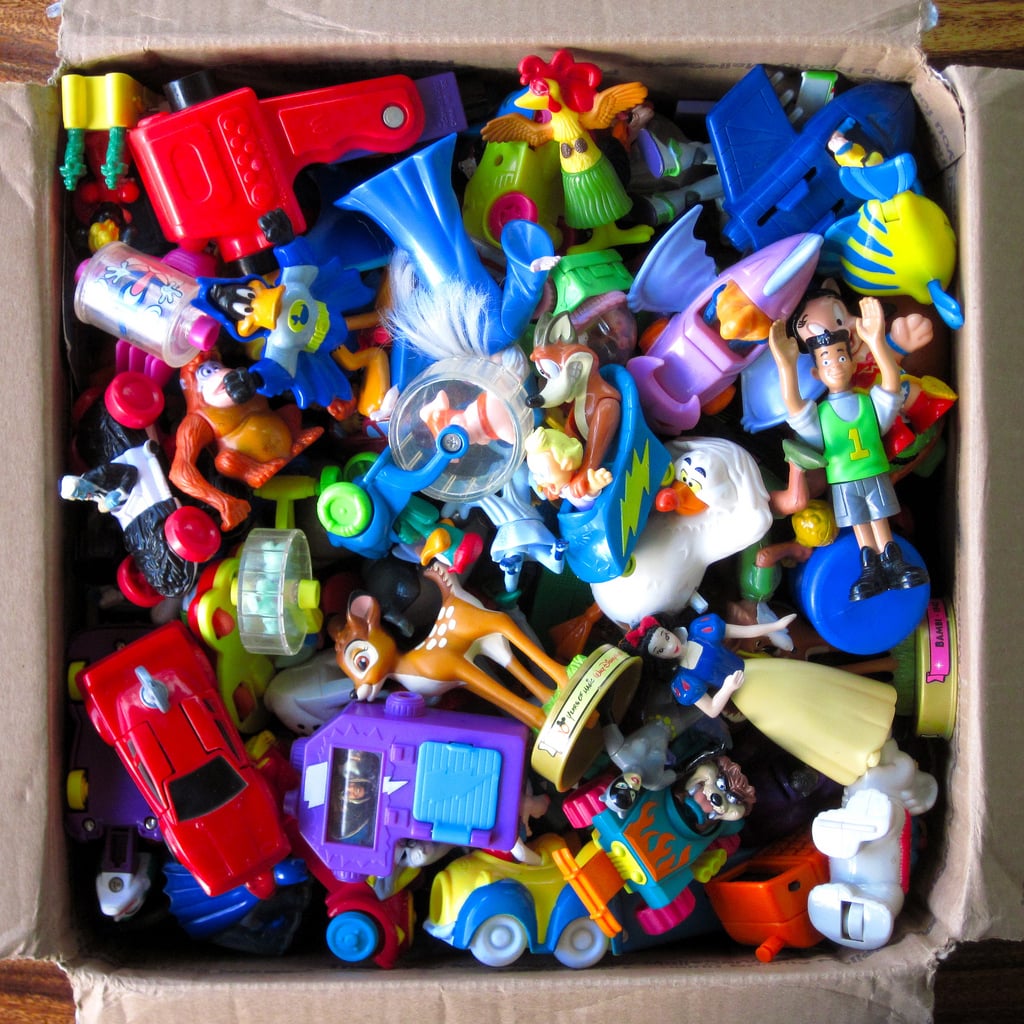 Use the promise of an upcoming garage sale as motivation to get the kids to sort through their old toys. Have them propose prices for each of the items they're giving up, and discuss what you'll do with the (eventual) profits. You may want to consider making a donation to a charity of the kids' choice to make the project especially meaningful.
Create a Time Capsule
Have kids include a letter to their future selves with information like their grade in school, Summer plans, their best friends' names, hobbies they enjoy, favorite movies, songs, and more. Also include a few mementos and photos. Be sure to seal the whole thing in an airtight container (a tennis ball can or Tupperware would work well), and wait until a sunny day to bury it in the backyard. Just remember to make a note of where it is and when you want to open it!