St. Patrick's Day Outfits for Kids
Supersize This: Go Green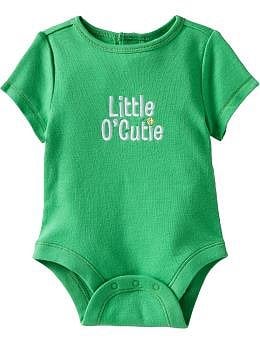 St. Patrick's Day is just one week away so here are some emerald options from Old Navy that won't cost you too much of the green stuff.
Choose from an assortment of $7 onesies or $15 jammies with witty Irish themed sayings on them. For the older tots, snatch up a $5 tee or a verdant–colored hoodie.
At these prices, you'll be able to doll up your darling all week long!