Start Slideshow
ADVERTISEMENT ()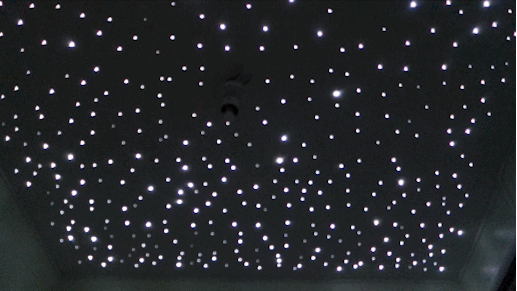 0
Dad-to-Be Builds the Ultimate Night Light
Half the fun of having a baby is coming up with a cute, chic nursery. One Philadelphia parent recently went above and beyond the creative call of duty. Brian D'Arcy created a star ceiling for his future son, scheduled to arrive in June. But this wasn't the typical glow-in-the-dark sticky-star ceiling we know from our childhood. Armed with fiber strands, a lighting kit, and a lot of ingenuity, Brian threaded hundreds of lights through the ceiling to create an indoor constellation. While this was a chance to test his creativity, it was also a way for Brian to show his wife how happy he is to be a father.
"I'm not always the best at verbally expressing how excited I am that we are expecting, so this was kind of my way to show her," Brian told Today.com.
Check out how Brian built this star-studded nursery for his baby boy.