Does your tot dream of living in a galaxy far, far away? Can they turn anything – even air — into a lightsaber? Do they feel that the force is within them? If you answered "yes" to any of those questions, then you may want to help them celebrate their birthday with some Star Wars-inspired sweets.
Whether you are creative enough to decorate your own cake or want to leave it to the professionals, we've found 41 inspirational cakes that will please fans of Luke, Leia, and Yoda — no matter their age!
Supporting Layers
Chewbacca Cake
Lego Death Star
Cake Pop Characters
Wookie-Trooper
R2-D2
The most delicious droid you'll ever see!
The Dark Side
Star Wars: The Cake Awakens
Good Guys Wear Pink
Purple Vader
Character Mash-Up
Stormtrooper Star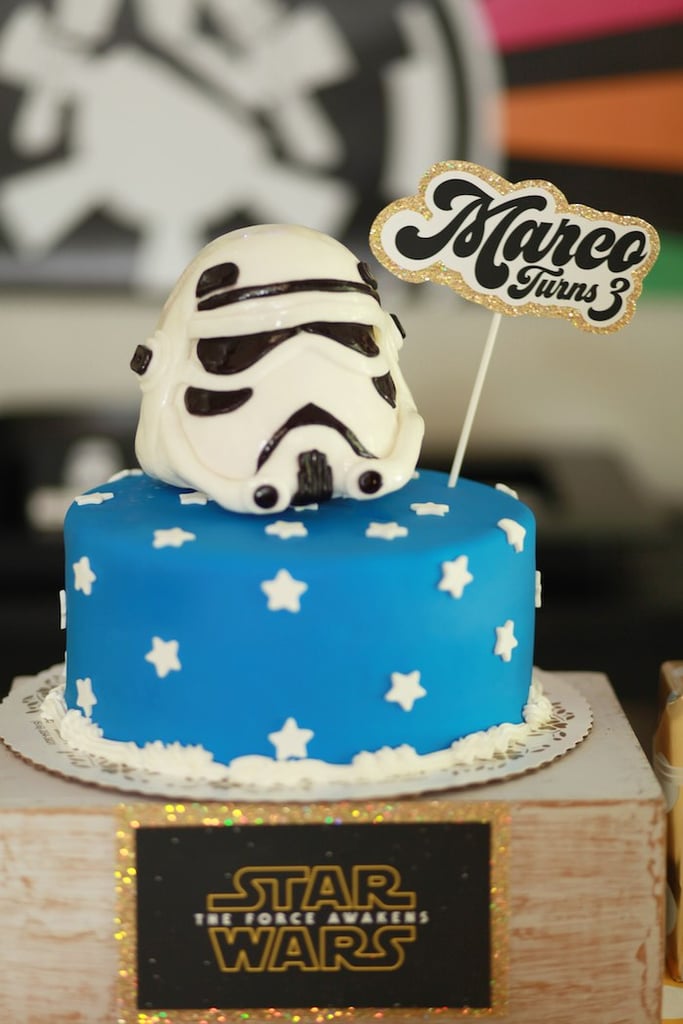 Angry Bird Mashup
Princesses Allowed
Multiple Terrains
Group Shot
Fondant Friends
A Sweet Stormtrooper
An All-Star Cake
Rey
Glitter Vader
The Dark Side Has Cookies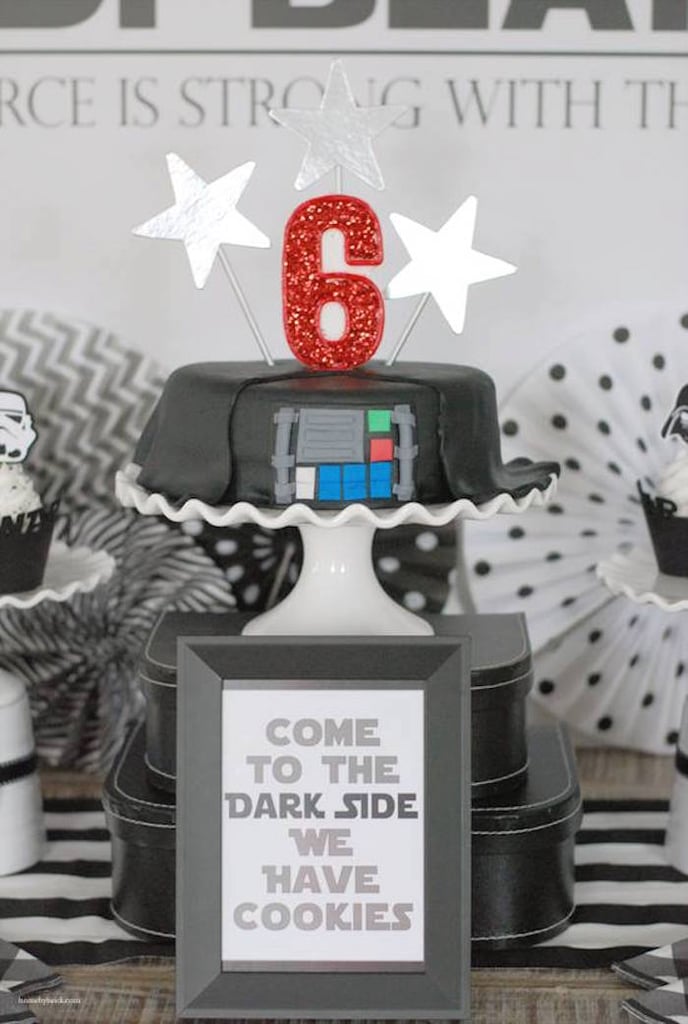 We'll go anywhere with cookies.
Gang's All Here
Hipster-3PO
Battle-Ready Luke
A Jedi Masterpiece
Movie Magic
Ewok
The Death Star
Millennium Falcon
Simple and Sweet
Minion Yoda
Cupcake Crew
Frosting Death Star
BB-Trooper
Sweet Pile-Up
Leia and Darth
Black and White
Flying For Cake
Figure Cake
BB-8's Graham Cracker Crumbles