Stay Married to Keep Up Appearances?
The Good Wife: Would You Stay Married to Keep Up Appearances?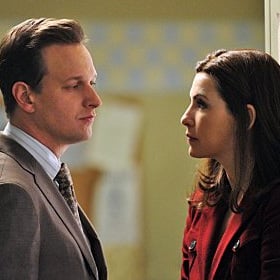 To say that Alicia Florrick (Julianna Margulies) from CBS's show is The Good Wife is an understatement in many regards. After her politician husband Peter (Chris Noth) is embroiled in a sex scandal, she publicly keeps her marriage up for appearances while she pines for her boss, fellow attorney, and former flame, Will Gardner (Josh Charles). We've all wondered why real-life women do this, but it's often because children aside, power, privilege, social circles, and appearances are at stake. Would you put off divorce for any of those reasons?