Stella McCartney's Designs For BabyGap and GapKids Debuts
It's Heeeeere . . . Stella McCartney's Gap Collection!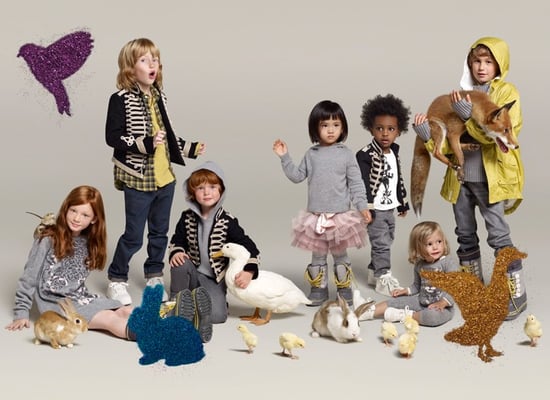 Stylish mamas can breathe again . . . the wait is over! When word broke that Stella McCartney was going to design a line of children's clothes for GapKids and BabyGap, fashion-forward mums were chomping at the bit to get a peek at what would surely be a fabulous line sheet. And like she always does, mama Stella delivered.
I can't decide if Ellen Pompeo inspired her chic gray matter or if the late pop icon Michael Jackson had any influence on the rock star royalty's thrilling juvenile look. Perhaps it is a mashup of the two that produced the zippered skinny jeans, leopard faced dress, a "Bad" military jacket, and the oh-so-cute pink ombre layered tutu. Whatever it was, we're lovin' the kick back to the '80s for our wee ones.
Source