Stella McCartney for Gap Spring Collection
Sneak Peek of Stella McCartney's Spring Line For GapKids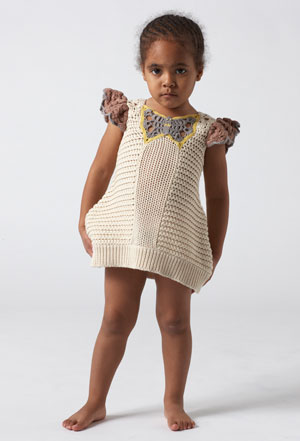 Fashionistas rejoice! Following Stella McCartney's unbelievably successful collaboration with GapKids last Fall, the designer and mother of three is at it again with a Spring collection that will have moms lining up when the pieces hit stores next week.
The western and nautically inspired Spring and Summer designs include denim shirts, crocheted tops, and an adorable pair of espadrilles that are sure to fly off the racks. The bright colors and vibrant patterns will certainly appeal to tots, but mamas who want in on the hip line shouldn't be afraid to try on the larger sizes for themselves. Many moms, including French First Lady Carla Bruni, were seen sporting the largest kid sizes last Fall.
Take a sneak peek at some of the pieces below and tell us what you think.
More photos of the collection if you just
.