Mitchell and Cam's daughter, Lily, on Modern Family is always pretty in a different pale pink outfit, but she appears to have just one set of wheels: a bright orange Peg Perego stroller. The infant character has been filmed shopping and traveling to Hawaii in the pictured carriage. Coincidentally, the brand, which has models ranging from $200 to about $700, may be best known for its lightweight travel strollers. We gave the Skate model a review of three and a half out of five stars in 2008. Have you pushed a Perego? What did you think?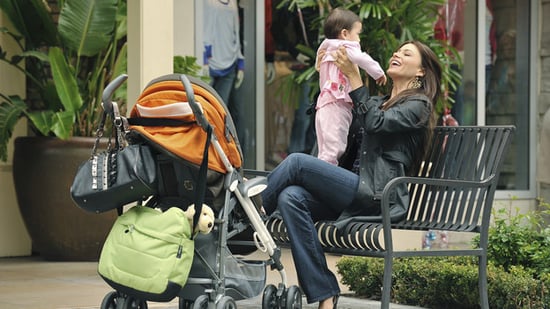 In the market for a stroller? Check out our past stroller reviews and coverage and share a review of your favorite in our Product Reviews group.
Photo copyright 2010, ABC, Inc.