Study About Pitocin Effects on Newborns
Common Induction Drug, Pitocin, Found to Affect Newborns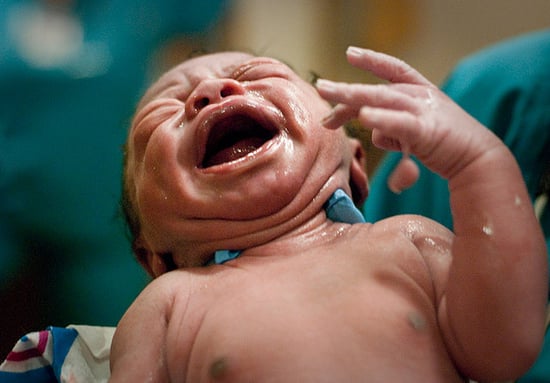 It's one of the most commonly thrown-about terms in the third trimester — induction. For pregnant women who are past their due dates, and those who've been laboring for what feels like forever, receiving a dose of Pitocin (a brand of oxytocin) is often music to their ears. The commonly used hormone can kick labor into high gear and increase the rate of contractions during labor, bringing moms-to-be that much closer to delivering their babies.
After years of use, the American College of Obstetricians and Gynecologists (ACOG) just released a study finding that Pitocin may have adverse effects on newborns. Their research shows that full-term babies whose moms received the hormone have a higher risk for being admitted to the NICU and receive lower Apgar scores five minutes after birth. Though the doctors are not recommending that the hormone be removed from labor and delivery units, they are suggesting that "oxytocin use may not be as safe as once thought and that proper indications for its use should be documented for further study."
Knowing this, would you try to avoid being induced — or receiving Pitocin to move a labor along — in the future?