Study Says That Mom's Pregnancy Diet Affects Kids' Junk Food Cravings
Did You Watch What You Ate While Pregnant?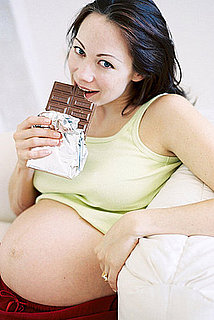 No matter what foods you ban from your house, your tots may still have a hankering for the contraband goods. But where did they get that sweet tooth? A new study says that what mom ate before they were born may be at fault.
The study found that mama mice who were fed junk food passed on the genes that released those feel-good chemicals in their babies when they were later fed the same foods. The babies also chose to eat much more of a high-fat, high-sugar diet than those whose moms didn't eat the unhealthy stuff.
The researchers say moms should try to limit their junk food diet when they are pregnant and breastfeeding. But it can be hard to ignore those pregnancy cravings! Were you able to eat healthy while you were pregnant?