Sugar Baby Shower
Baby Shower for a Sugar Girl
One of our beloved Sugar gals went on leave yesterday to rest up and wait for her water to break. Due in the coming days, we sent cakes7873 off in lilsugar style with a baby shower complete with Sugar decor and sass.
In the last few months, our friend affectionately nicknamed her baby–to–be "Meatball." Instead of busing in a truckload of meatballs, we opted for a breakfast menu with meatball shaped donut holes as a centerpiece. Bagels, donuts, coffee and orange juice were also up for grabs.
For ambiance, we whipped up a diaper cake with ribbons the color of her nursery and rubber fish poking out, as she is a surfer girl. In addition to the diaper cake, we took plain white burp clothes with Sugar stickers adorning them and hung each one from our left over Cinco de Mayo flags. Clipped on with old school diaper pins, orange and blue baby socks dangled from the burp clothes.
And since every expectant girl deserves a gift, we gave the mother–to–be a few of our favorite things.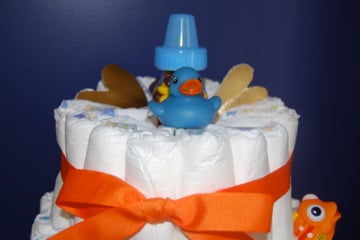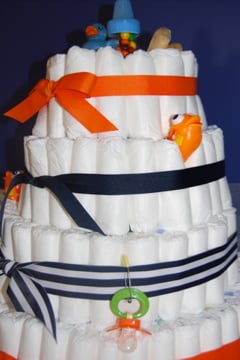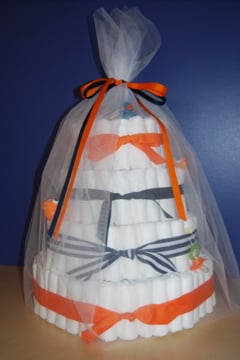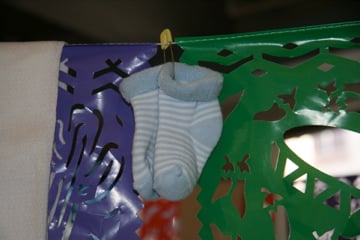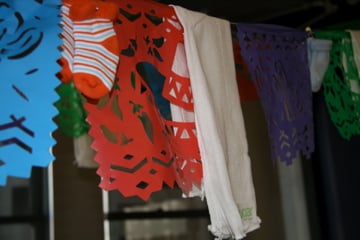 To see more snapshots from the Sugar soirée,
.