Sugarbabies: an Elephant and a Circus Peanut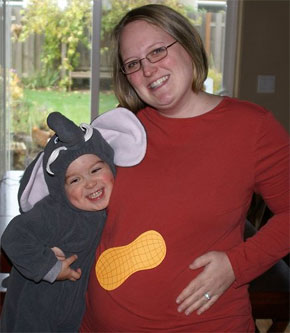 This post comes from the Sugarbabies group from member GMarie.
Our two-and-a-half year old had a blast this Halloween, trick or treating in his little elephant costume. I'm almost 5 months pregnant, so I drew and cut out a circus peanut and taped it to my belly.
There's lots of fun stuff going on in our community — join it, check it out, share your posts or advice in the great groups and maybe we'll feature it here on LilSugar!