Sugarbabies: Looking For Santa and His Reindeer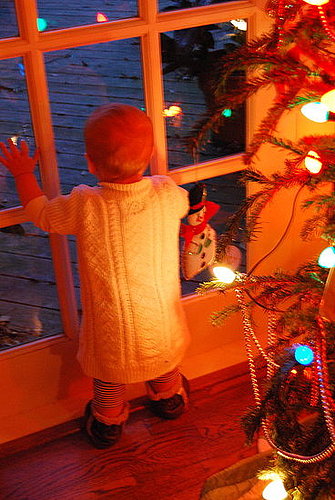 This post comes from reader SimpleMama in our Sugarbabies group:
She had a holly jolly Christmas and it was definitely the best time of our year. As the sky grew dark, our wee one peered out into the sky looking for Santa and his reindeer. Every year I try to take a picture of my babies in front of our Christmas tree.
Don't you want to see your wee one on our LilSugar site? Don't wait another minute. Join our Sugarbabies group over in the LilSugar Community and share your priceless pictures. It's easy!
To see how to do it, just
.
Create a PopSugar Account or login to your account.
Join the Sugarbabies group
Click "New Post" under the Sugarbabies tab at the top of the page.
Give your story a "Title."
Insert a photo of your babe.
Fill in the "Body" if you want to give us a snippet of the shot.
Add keyword(s) in the tag field with relevant tags (for example mine for this story was "Sugarbabies").
Click "Create Post" to submit content.