Sugarbaby Jack O'Neal
Sugarbaby: Jackson John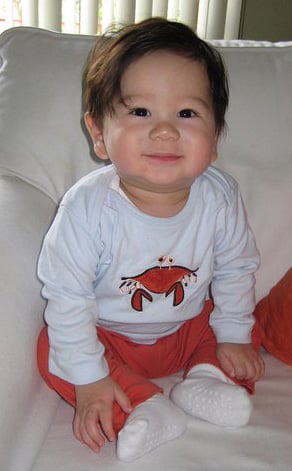 The Sugarbaby of the week is an angel from the City of Angels — say hi to Jack!
Born July 12, 2007, Jackson John has a contagious perma smile for the camera. As you'll see from the gallery below, his parents keep this So–Cal cutie patootie in stitches with a good sense of humor.
Aside from smiling all day long, this lil guy enjoys crawling, laughing, people watching, eating books, and playing with his vibrant stacking rings and his furry canine brother, Atari. He also delights in tugging at mommy's necklace and his teething rings.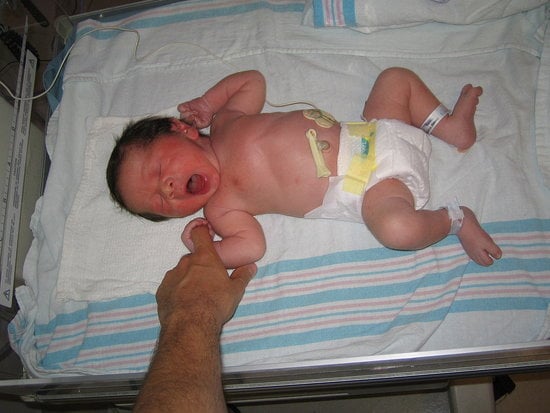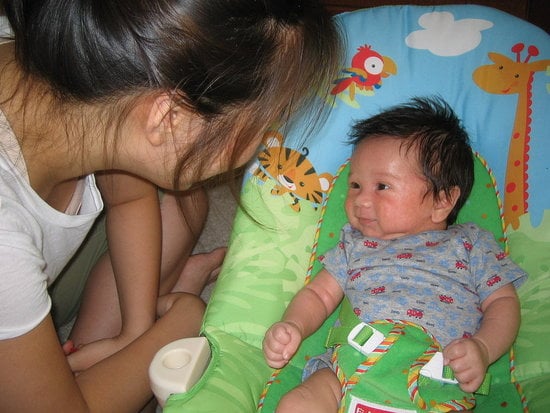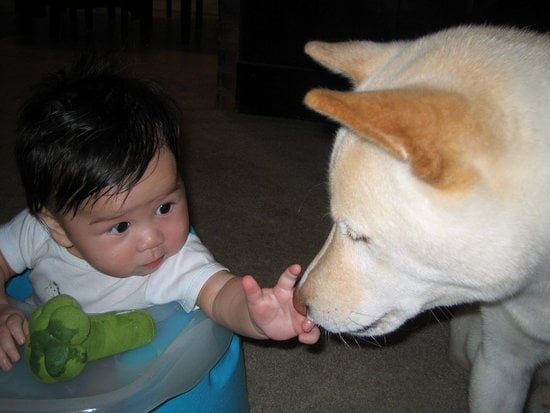 To see oodles more pictures and learn more about this darling babe,
.
When feeling a tad more serious, Jack will sit down with his mama for Mandarin lullabies or read his favorite book Brown Bear, Brown Bear.
He can be bribed with yogurt mixed with mashed banana and avocado and Cheerios.
If you're wondering why the handsome stud is sporting a bald noggin, it is a Taiwanese tradition to shave a baby boy's head.
Remember to join the Sugarbabies group so you can share pictures and information about your favorite Sugarbabies!