Sugarless Gum For Kids
Orbit For Kids Gum: Kid Friendly or Are You Kidding?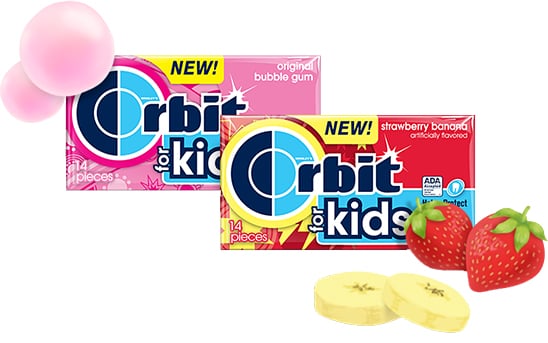 Is gum a substitute for proper brushing throughout the day? Dentists might not advocate it, but that's the premise behind the newest gum in Orbit's line. Though kids and young adults have always had a thing for gum, Orbit For Kids appears to be the first one marketed toward kids alone, touting its American Dental Association approval and its ability to protect tots' teeth between meals and when brushing isn't possible. According to Orbit, the sugar-free gum stimulates the production of saliva, which, in turn, neutralizes plaque acids and cleans teeth. So is Orbit For Kids the perfect substitute for brushing? While the ADA says chewing gum should be done in concert with brushing and flossing twice a day, they've studied sugarless gum and found that "chewing sugarless gum for 20 minutes following meals can help prevent tooth decay."
So tell us, would you encourage your tot to chew gum?