Suite Dreams Royal Baby Hotel Room
What Will the Royal Baby's Nursery Look Like?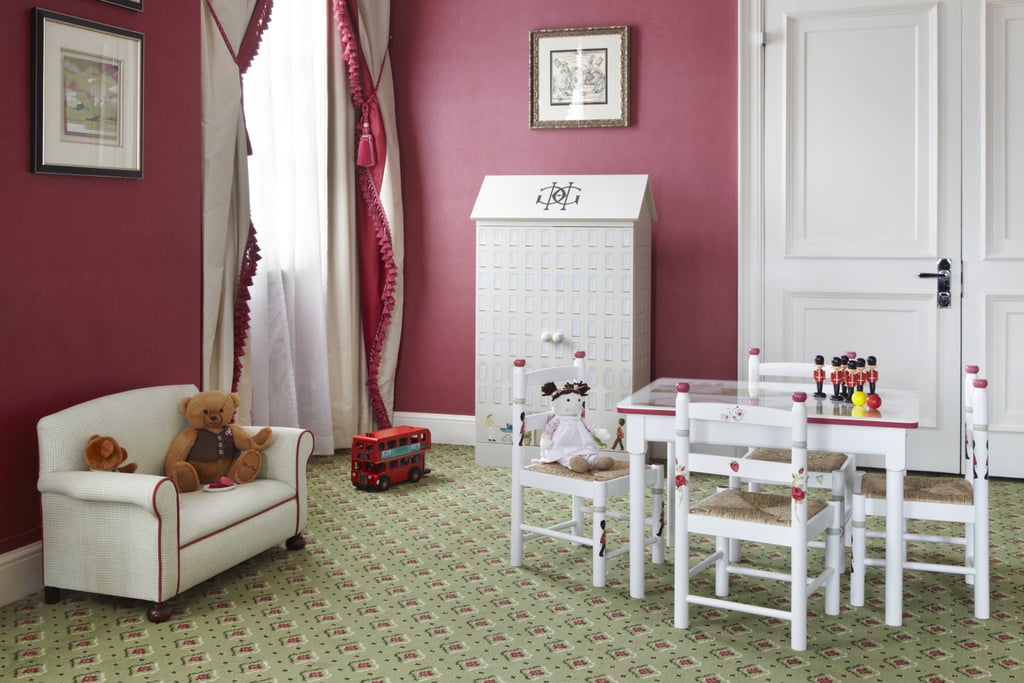 Separate from the bedroom is a play area that incorporates some of London's most famous sights. Dragons' Adam Sofa ($1,583) is perfectly proportioned for tiny tots to relax after a day of sightseeing, while the Iconic London Bus ($110) is reminiscent of what they see while meandering through town.
Adam Sofa ($1,583) is perfectly proportioned for tiny tots to relax after a
Buy Now